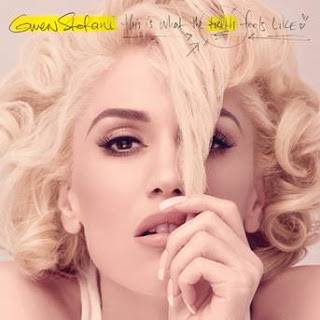 I've been a fan of Gwen Stefani for years now. Growing up, I heard her hit songs in the band No Doubt and then she released her debut solo album, Love Angel Music Baby and I really fell in love. It was full of fun, really unique songs. Therefore, I was very excited for the opportunity to review Stefani's latest solo album, This Is What The Truth Feels Like. While the songs on this album aren't especially unique, they still have a great sound and most important of all, they feel real and personal and that's something I love in an artist's music.
The album starts off well with "Misery." I think it's important for most albums to start with a more upbeat song. It allows the listener to really get into the music and it's a great hook! The second song on the album, "You're My Favorite" really shows that classic Stefani voice. It's got a nice sound, but it's slightly slower, which works! Near the end of the third song, "Where Would I Be?" we get some classic Gwen similar to her "this shit is bananas" catch-phase from her debut album.
Now we've reached the fourth song, which is her second sequel, "Make Me Like You." I read an interview with Gwen and she was asked if this song was about her new romance with Blake Shelton, and she basically said that of course it was, she wasn't trying to hide anything. You can really tell by the lyrics – "I was fine before I met you. I was broken, but fine." It's a good, catchy song, and I love that it's about finding new love after heartbreak.
The following two songs, "Truth" (which is where the album title comes from) and "Used to Love You" both have a nice beat in the background, but they are definitely more emotional. "Truth" focuses on her new relationship again, but "Used to Love You" is about dealing with the fallout of a relationship and how you used to love someone, but now you can't help but hate them for hurting you.
The next song is "Send Me a Picture" and is definitely a fun, sexy type of song for when you're in a relationship and you want your loved one to send you photo updates of where they are and what they are doing. These don't have to be explicit photos of course! Number 8 on the album is "Red Flag." It starts off a bit strange – honestly, the way Gwen is talking makes me think of the song "Japan" by The Lonely Island. It's a good song though – definitely something only Gwen Stefani could really pull off.
Next up is "Asking 4 It" which features Fetty Wapp. Reading the title, it might make you think of something in particular, so I was a bit surprised to hear what the title actually meant. The lyrics go- "Are you sure you want to love me? You're asking for it." I think a lot of us can relate to this song, where we feel like we might not be the most lovable and worthy of a certain person, especially if we have a lot of "baggage" in our past. "Naughty" is a fun, upbeat song. I really liked Gwen's voice in this one! It seems like a good one to sing with a crowd.
Second to last is "Me Without You" and is a great post-relationship song because it's all about how you are okay without that person and you can move on and do better. Finally, we have "Rare" which is a nice song to end the album! The Target album has four extra songs, which I have not listened too, but if they are anything like the rest of the album, I think it would be worth checking out that edition!
Review by Lauren (album sent for review; all opinions are my own)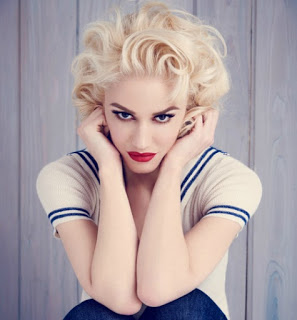 Buy Gwen Stefani's Album Now:
1. Misery
2. You're My Favorite
3. Where Would I Be
4. Make Me Like You
5. Truth
6. Used To Love You
7. Send Me A Picture
8. Red Flag
9. Asking For It
10. Naughty
11. Me Without You
12. Rare
NOTE: There are four bonus tracks on the album available at Target
13. Rocket Ship (Target Exclusive)
14. Getting Warmer (Target Exclusive)
15. Obsessed (Target Exclusive)
16. Splash (Target Exclusive
The Gwen Stefani site has limited availability of special bundles. The following is a link
to purchase bundles if you are interested!:
https://www.gwenstefani.com/store
Disclosure: I participated in this sponsored album review program as a member of One2One
Network. I was provided the album to review but all opinions are my own.