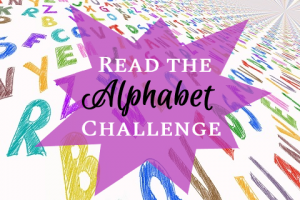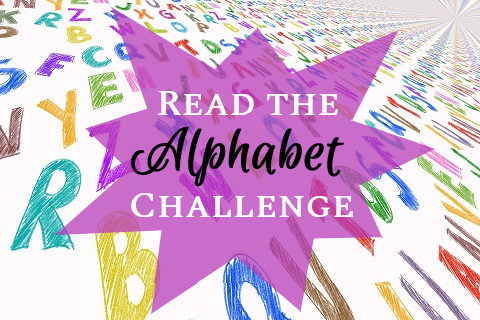 Read the Alphabet Challenge: January Books
I wasn't sure if I'd be able to get to an A and a B book this month, since I had a million other books to read. However, I did, and I'm here to share my thoughts. These are both vastly different books – Anyone but You is an adult m/m romance and Ban This Book is a contemporary middle grade novel. Read on!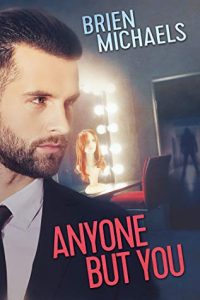 Anyone but You by Brien Michaels
Review by Lauren
Source: copy from Netgalley; all opinions are my own
Official Summary (add to Goodreads): Jack Kieza has a problem. He's deeply attracted to men, but his homophobic family has left him too afraid to act on it. With his thirtieth birthday around the corner, his curiosity gets the best of him, and he finds himself at a gay club. After spending a fiery night with drag queen Sheila Saltue, everything changes. Especially when he discovers her alter ego: his boss, Ryan Swift.
Ryan knew he should've said no the second Jack approached him. Now he can't stop himself from texting Jack every chance he gets. But Jack won't let him take the wig off during sex, and being Sheila off-stage is wearing thin.
The more time they spend together, the more intense their feelings get, but Jack isn't ready to date a man yet. When drag queens start turning up murdered, it forces Jack to reexamine his feelings, because what if Ryan is next? While Jack wants their burgeoning relationship to work, it would mean having to admit who he is to the world. And that's an idea as frightening as death.
Review: First off, I should note that there might be triggers for people who have experienced – or don't like reading about – sexual assault/sexual violence, homophobia, physical/mental/emotional abuse.
Now that I've covered that, I'd like to say that while I liked Anyone but You, it's more of a solid three-star read than something I'm gushing about left and right. I really felt for Jack, who knows he's bisexual, but he can't get over all the hateful things his family has said about anyone LGBT+. He knows it's wrong, but it's stuck in his head. And whoo boy – you get to meet Jack's family in the book and they really are horrific people. At the same time, I really felt bad for Ryan too. He's a drag queen, but he's not transgender. He doesn't want to be Sheila all the time. When the two start developing even deeper feelings, it becomes tough to keep up the "charade" if you will.
Along with all of this, there is a mystery, which I really loved! Someone is out there murdering drag queens – people that are friends of Ryan's, and he's also very scared he'll be next. The book gives you the point of view of the killer a few times, which was chilling, but intriguing nonetheless. I had no idea who the culprit was until the big reveal, and man, I was shocked! Definitely a great mystery.
Ban This Book by Alan Gratz
Review by Lauren
Source: personal copy; all opinions are my own
Official Summary (add to Goodreads): It all started the day Amy Anne Ollinger tried to check out her favorite book in the whole world, From the Mixed-Up Files of Mrs. Basil E. Frankweiler, from the school library. That's when Mrs. Jones, the librarian, told her the bad news: her favorite book was banned! All because a classmate's mom thought the book wasn't appropriate for kids to read.
Amy Anne decides to fight back by starting a secret banned books library out of her locker. Soon, she finds herself on the front line of an unexpected battle over book banning, censorship, and who has the right to decide what she and her fellow students can read.
Review: One of the biggest reasons I signed up for the Read the Alphabet challenge is because I wanted to try and read more of the books that I already owned. That's the case for Ban This Book by Alan Gratz, about huge reader Amy Anne Ollinger. When her favorite book is banned from the school library, she comes up with a plan with her friends to get these books into the hands of their classmates. Enter: The Banned Books Locker Library! As Head Librarian, Amy Anne, keeps track of all the banned books and who has them, when they're due back, and who gets them next. It's a carefully orchestrated system that lets kids read the books they want to read, and every single book that is banned in Ban This Book is actually a book that has been challenged or banned in an American library.
I do not agree with banning books. If you don't want your child to read something, that's your prerogative but you cannot tell someone else's child what they can or cannot read. There's actually a great quote that's repeated a lot in the novel that says this same thing. In fact, there were a lot of wonderful quotes in the book about the power of books and fighting back against injustice.
I loved that the Banned Books Locker Library made Amy Anne more bold and better able to speak up for herself and others. It also gave her the chance to learn more about her classmates, and other kids in the school, instead of just hanging out with her one friend, Rebecca, everyday. Ban This Book is a wonderful middle grade novel, and it would be great for starting discussions.