Welcome to Day #7 of the #STATIC Blog Tour!
To celebrate the release of #STATIC by Eric Laster (4/19/16), blogs across the web are featuring exclusive content from Eric and 10 chances to win a copy of #STATIC, as well as a chance to win a 6-in-1 Bluetooth Entertainment Center in the Grand Prize Giveaway!
Recording Punk Rock
by Eric Laster
Whenever he's not scribing, Eric records punk rock and presses it to vinyl.


As a writer, I spend most of my time being as precise as I can, choosing the right words and stringing them together in sentences I find pleasing; sentences, paragraphs, the pacing of chapters—there are so many details to consider in every piece of writing, and I can never be too detail-oriented.
Recording punk rock allows me to indulge in overall attitude instead of details. When I write and record punk, I embrace messiness—spewing emotions without painstaking forethought. And this might sound weird, but for me it's also a celebration of anger. Punk allows me a cathartic release from the strictures of the everyday and acts as a steam valve through which I vent some of the worst aspects of my personality (though I do exaggerate and poke fun of this over-the-top version of myself). Curiously, when I "sing" punk I become a character, which in the end is not unlike being a novelist or short story writer.
Parsing the whys of my interest in punk is dangerous. The music should be heard and felt, and certainly not dissected by the one playing it.
You can check out some of Eric's music on Bandcamp.


*****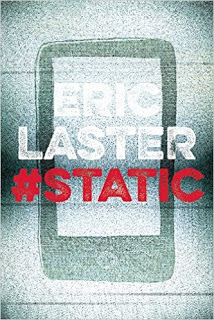 Buy: Amazon
When Curtis Brooks starts receiving phone calls from his older brother Wilt, who's been dead a week, he's sure it's to help him find evidence that will lead to a murderer's arrest. But Wilt claims he wasn't murdered; his calling, meant to help him adjust, is standard protocol for newly deceased at the Aftermart—a kind of inescapable, ever-expanding Walmart filled with discontinued products.

Wilt's death ruled a homicide, Curtis embarks on a dangerous plan to find the killer, which soon has him scheming against a billionaire and floundering toward love with his brother's ex-girlfriend Suzy, all while struggling through high school and his single mom's poor choices.

Why does Wilt help Curtis win over Suzy, even as he organizes a rebellion at the Aftermart? Who'd wanted him dead? Curtis risks his life to answer these questions, in the process forging a bond with his brother unlike any they've ever had.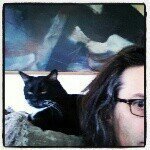 A New Yorker by birth, Eric Laster lives in Los Angeles. After a successful stint as a best-selling ghostwriter, Eric re-launched under his own name with the middle-grade novel Welfy Q. Deederhoth: Meat Purveyor, World Savior. Whenever he's not scribing, he records punk rock and presses it to vinyl.
a Rafflecopter giveaway
ShootingStarsMag Giveaway:

I was given the opportunity to offer up one copy of Static by Eric Laster for giveaway.

You must be in the U.S. or Canada

You must be at least 13 years of age or have permission of parents to enter

Once I pass along your information, I am in no way responsible for the book getting to you
a Rafflecopter giveaway