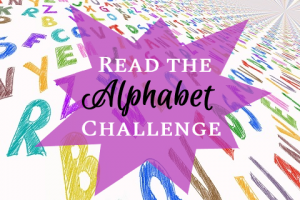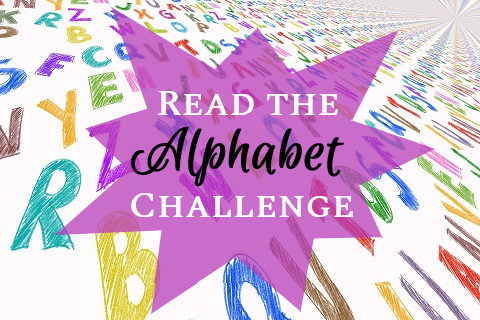 I'm co-hosting the Read the Alphabet challenge with Lindsi, and we would love to have you join in! Each month focuses on certain letters, and you can link up whenever you read a suitable book! For January, the goal was to read a book that began with the letter A and a book that began with the letter B. I actually got two books for each letter, so I'm breaking this into two posts. (purchase links are affiliate links; I get a small % of any sale at no extra cost to you – and you're supporting independent bookstores).
Read the Alphabet: Books That Begin With the Letter A 

All the Lives I Want: Essays about My Best Friends Who Happen to Be Famous Strangers by Alana Massey
personal copy; all opinions are my own
Review: This was an interesting collection of essays, all of them analyzing pop culture and famous females. There was a lot that I agreed with, such as how people seem to feel like they own the bodies of famous women. There's a part in the book where Massey says she dislikes magazines that say a woman "got her body back" after having a baby. No, she didn't. We got her body back. I thought the way she explained this was really eye-opening. If I knew more about the women Massey writes about, I think I would have found that the book moved quicker.
However, I did read this book straight through, and since it's a collection of essays, it might digest better in small doses. There were definitely essays – and moments throughout – that I really liked or found intriguing. There's an entire essay about Sylvia Plath, who I've never actually read. Massey shares a lot of her quotes in the essay, and it made me eager to look into Plath's work, particularly her poetry.
Women's History Month is coming up – it's March – and I do think All the Lives I Want would be a thought-provoking read. Massey shares a lot about her own life and experiences alongside her analysis's as well, mixing history with memoir, fame with reality.

Autoboyograpy by Christina Lauren
personal copy; all opinions are my own
Review: This is the second book I've read from the duo that makes up Christina Lauren, and it's my favorite so far. Unlike most of their work, Autoboyography is a YA novel. It follows the point of view of Tanner Scott, a bisexual teenager, who has lived in Utah for a few years (transplanted from California). During his senior year, he falls for a teaching assistant, Sebastian Brother. Normally this wouldn't be much cause for concern…they both obviously like each other. However, Sebastian is Mormon – like many of the people that surround Tanner.
I really loved the struggle between faith and feelings, and that Christina Lauren didn't turn religion into the bad guy. It might be against the "rules" to act on feelings of same-sex attraction, but that doesn't mean that everyone believes that or feels the same way. Not everything is black or white when it comes to feelings, and it doesn't have to be when it comes to faith or religion either. I felt for both Tanner and Sebastian in different ways. Tanner for having to hide who he is when he moved to Utah, and Sebastian for always having to hide who he is because his family would not approve.
This was a fairly quick, emotional read. There were no easy answers or actions. All the characters felt realistic, and I really liked that nobody was the "hero" or the "villain." They all have shades of grey – even the secondary characters. You can believe you're doing the right thing for someone, or think you're acting out of love, and still be wrong. Autoboyography makes you think and it makes you feel, and it's one that I would definitely recommend.