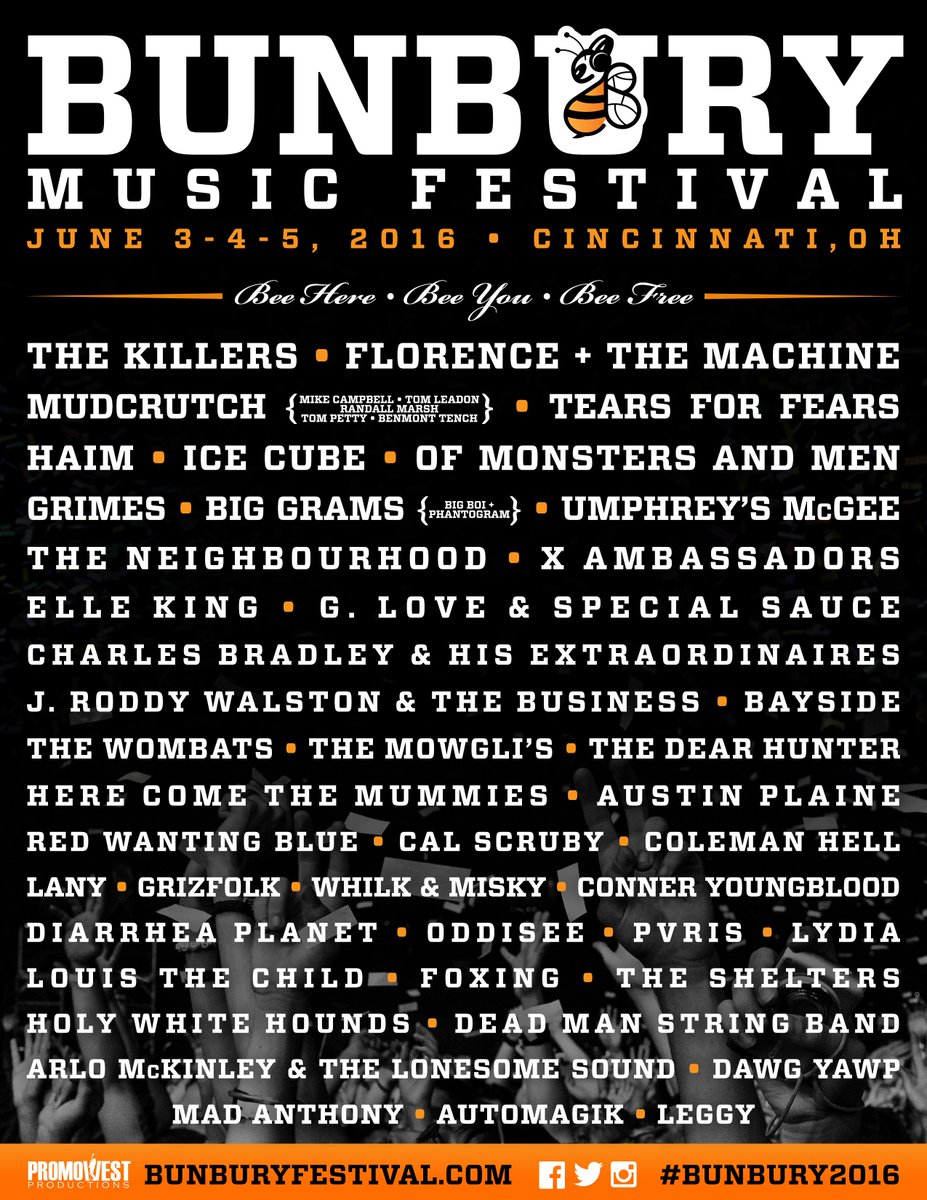 Bunbury Music Festival is fast approaching! It will take place over the weekend of June 3-5 2016 and is in Cincinnati, Ohio. If you live anywhere near the city, you should definitely think about joining in on the fun! I'll be posting things leading up to the festival to get everyone excited, as well as show off some of the acts and fun things you can expect if you attend!
Personally, I am really excited for the following acts:
The Killers– listen now!
X Ambassadors– listen now!
Elle King – listen now!
Haim – listen now!
Okay, I'll admit, I don't know as much of Haim as the other acts I listed, but I plan to listen to more of their stuff to get prepared for the weekend. The official schedule isn't live yet, which means that we don't know who is playing which day and which times, but I'll be sure to share when we finally DO get that information so people can decide if they want to pay for one day or the whole weekend.
One thing I really love about the Bunbury website is that you can click on the artist's picture and be sent to a page with at least one video/audio sample as well as links to check them out further. This is great if you want to know more about an act. For example, as I write this, I'm listening to Haim's "The Wire" and you can too – just go here! I just went in and added links to everyone's names above, in case you want an easy way to check all of them out. I highly recommend X Ambassadors, as they are one of my favorite bands and amazing to see live!
-Lauren