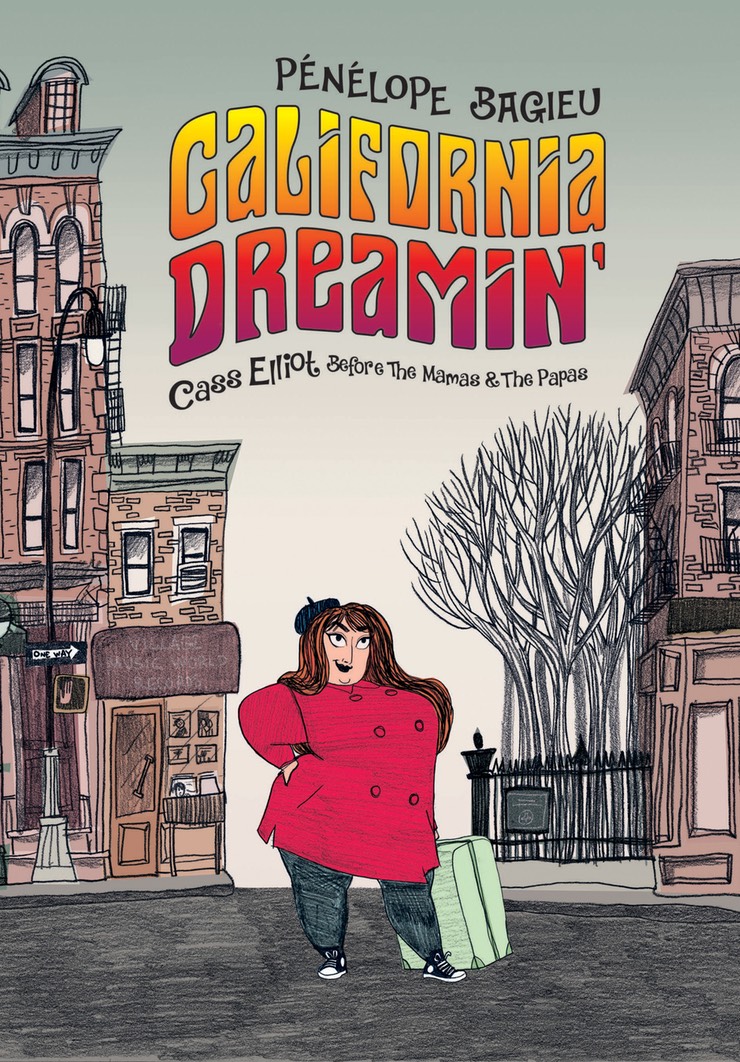 California Dreamin': Cass Elliot Before The Mamas and the Papas by Penelope Bagieu


Review by Lauren


source: copy from publisher; all opinions are my own


Official Summary: Before she became the legendary Mama Cass—one quarter of the mega-huge folk group The Mamas and the Papas—Cass Eliot was a girl from Baltimore trying to make it in the big city. After losing parts to stars like Barbra Streisand on the Broadway circuit, Cass found her place in the music world with an unlikely group of cohorts.

The Mamas and the Papas released five studio albums in their three years of existence. It was at once one of the most productive (and profitable) three years any band has ever had, and also one of the most bizarre and dysfunctional groups of people to ever come together to make music. Through it all, Cass struggled to keep sight of her dreams—and her very identity.


Review: I knew of The Mamas and the Papas, but I didn't know anything specific about the band members. This graphic novel brings you through the life of Cass Elliot, from young child to burgeoning stardom. It was definitely a fascinating book and I really like graphic novels that are also biographies, because you learn a lot about the people but in a fun, easy-to-read medium.
One of my favorite aspects of this book is that each chapter is told in a different point of view, therefore they are all named after a person. This was almost like an oral history of Cass in that respect. Obviously the writer/artist didn't talk to these people – she got her information from other biographies, etc. – but it still really worked. It gave the book a unique spin as well!
The illustrations are really well done. They are all in black and white, which worked well since it takes place in the past. While most pages follow the classic comic style with panels, there are some chapters that break away from that a bit and it's definitely a cool addition to the book! It makes those moments feel more free-flowing. Definitely a good one, all in all!
Want to read? Check it out here! I'm an amazon affiliate – I get a small percent of any sale!