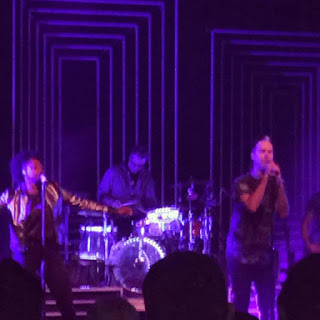 Fitz and the Tantrums
Fitz and the Tantrums Concert Review


By Lauren


A ticket was provided to the show for free, but all opinions are my own
I attended the Fitz and the Tantrums concert this past Sunday at The Madison Theater in Covington, KY. I've been to this venue before but it's been years, so it was nice to go back. It's not terribly big, so while it was packed – being a sold out show – it was fairly easy to find a good spot to enjoy the show.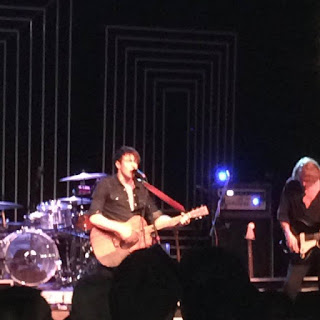 Barns Courtney
Before the main act, Barns Courtney performed and he was amazing! The last song was called "Fire" and it was actually something I recognized. It's funny when this happens because I often know a song before I realize who performs it. It was great though. The rest of the songs he played though were fantastic too. I really enjoyed his performance – he worked well with the audience and kept up the energy. I'm definitely going to be buying his EP as soon as I can.
Now, Fitz and the Tantrums! I've known this band for awhile now but I hadn't seen them live. This is one band that knows how to keep up the energy! I seriously don't know how they do it night after night, but they were a blast to watch. Most of the songs are extremely upbeat and easy to sing along with, which is great during a live show. The stage was fairly simple, with a few swirl designs in the back that changed colors throughout the show. It was enough though! They don't need flash because they are already so mesmerizing to watch and listen too. I loved seeing them dance and engage with the crowd.
This was definitely a really good show! I thought the opening act was awesome and got the crowd pumped up for Fitz and the Tantrums. While both acts seemed to start a bit late – there is always a wait, but it felt a tad too long – it all became worth it once the music began!
If you want to get a taste of what I saw – and what you can experience if you see these acts live – click the links below to visit my Instagram for some videos!
"Out of My League" by Fitz and the Tantrums- my video
"Glitter and Gold" by Barns Courtney – my video
Other Barns Courtney video – I don't know the name of this one, sorry!