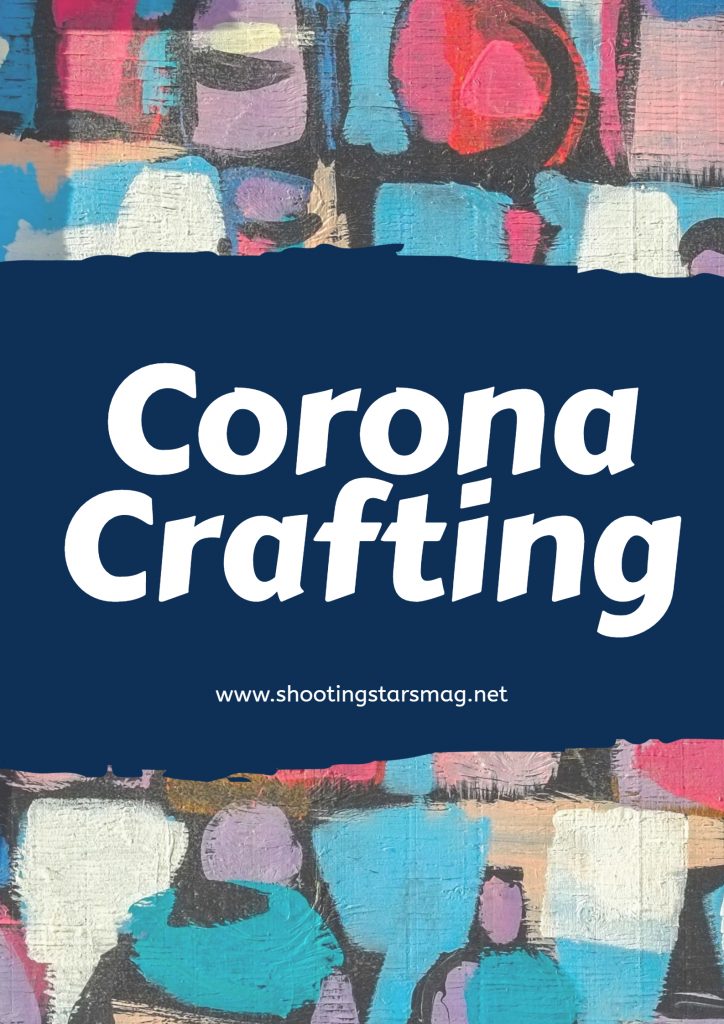 One of the things that I miss is going to my local public libraries and taking part in their craft programs. My mom and I – and sometimes my sister – used to go at least a couple times a month. However, with Covid-19, there won't be any in-person library events for awhile. Therefore, I decided to try and find ways to be crafty at home! Today is my first entry in the new feature CoronaCrafting. I'll have a link-up at the bottom of the post if you have your own craft posts to share!
CoronaCrafting: being stuck at home doesn't mean you can't be crafty! Virtual Paint Night + DIY Wooden Bunny #ontheblog #coronacrafting
Click To Tweet
Virtual Paint Night
You know those businesses where you can go and paint along with the instructor, so you all end up with essentially the same painting by the end of the night? I've done quite a few of those over the years, and they are always fun, so I was really excited when the website Pick Your Plum announced a virtual paint along. You bought your kit on their website (if you needed the supplies, which I did) and then on a designated date, the lovely lady behind Made by Kate did Instagram and Facebook Live to walk you through the painting. I didn't do my painting "live" – but Pick Your Plum kept the video on their Facebook page so I could do it another afternoon.
What came in the kit?
canvas
two brushes
a pack of acrylic paints with all the colors you need – and then some!
I didn't really think to take pictures of my painting in progress, but I do have a final version, and I think it turned out really well!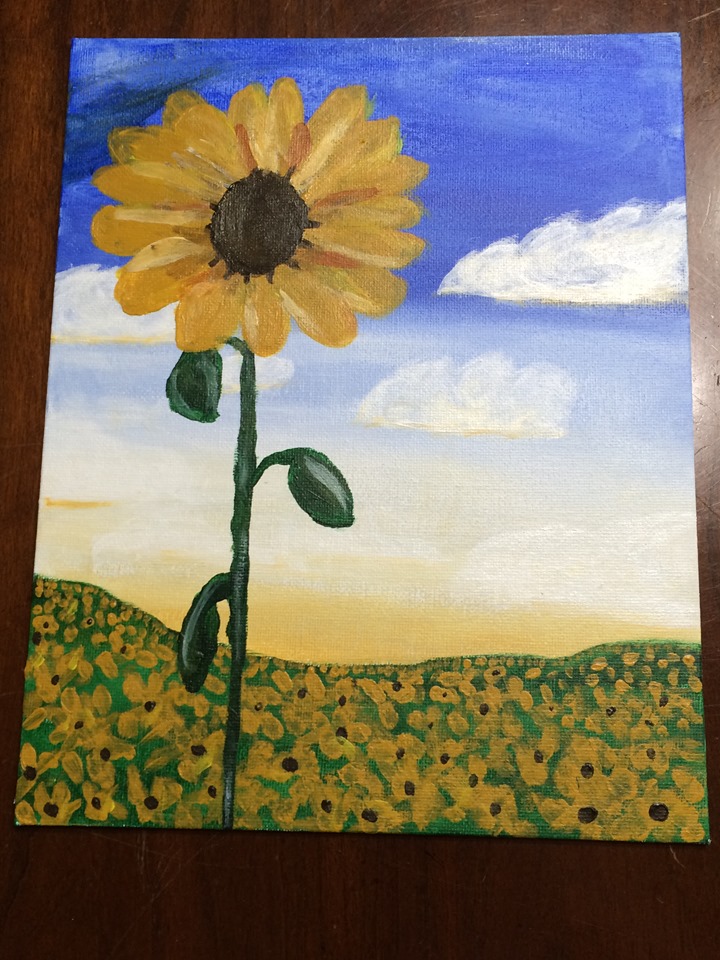 Honestly, I think this is one of the best paintings that I've done. I'm pretty sure it's because the canvas is a lot smaller. It was such a fun way to pass some time, and I love the final result! The afternoon that I decided to work on my painting, my mom did her own craft that I'd found on Etsy!
Wood Spring Bunny with Felt Flower Wreath and Tail
I found this DIY craft in the Etsy shop bbd supplies, and I knew it would be perfect for my mom. She loves crafts that involve wood.
The above photo of the Wood Bunny Kit is from the Etsy shop. You can see in the top left corner everything that comes with the wooden bunny. We had a glue gun and glue sticks at the house, so my mom used that to keep the flowers and tails together – and then of course to add these elements to the bunny. It does come with the patterned paper, but my mom liked it without so she she didn't use that. You can get this kit for $15 (with free U.S. shipping), so if you think this looks cute, go grab one for yourself!
Now, let's see my mom's finished product!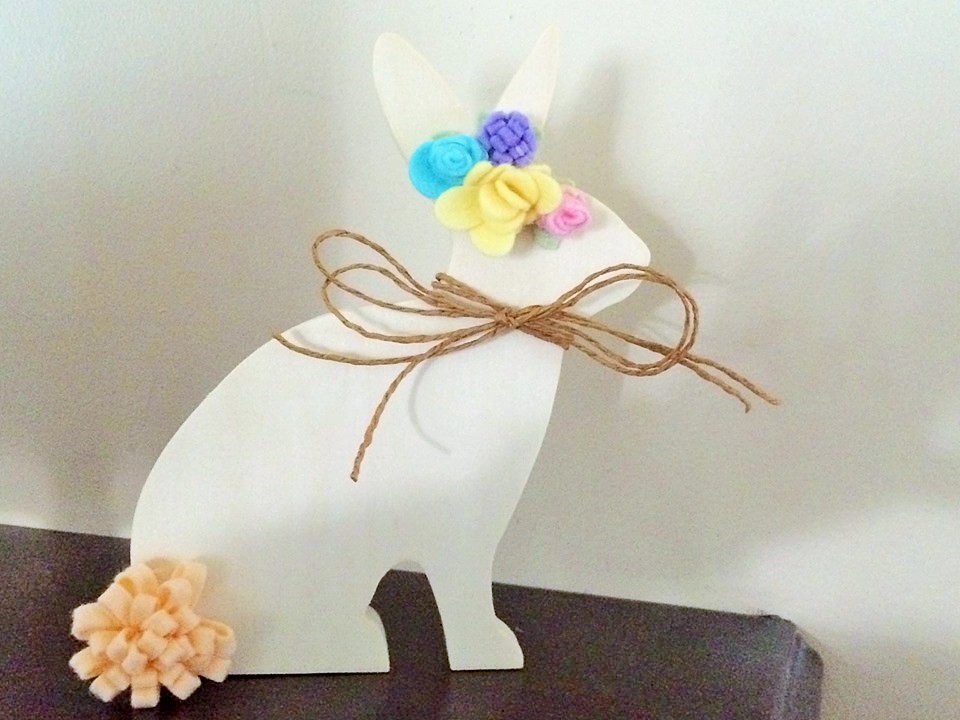 The first photo shows the bunny laying down, and the second is what it looks like standing up (which is how we have it displayed).
What do you think? Pretty cute, huh?
If you have your own craft posts to share, please do link up below! I'm hoping to keep doing these CoronaCrafting posts a couple times a month!
You are invited to the Inlinkz link party!