Eligible by Curtis Sittenfeld 
personal copy; all opinions are my own
Official Summary (add to Goodreads): Liz is a magazine writer in her late thirties who, like her yoga instructor older sister, Jane, lives in New York City. When their father has a health scare, they return to their childhood home in Cincinnati to help and discover that the sprawling Tudor they grew up in is crumbling and the family is in disarray.
Review: The full summary on Goodreads is a lot longer, but I figured this gives you enough of the basics to go on! Now, I have to admit, despite majoring in English Literature, I've never read Pride and Prejudice. However, I was immediately curious about this modern adaptation because it takes place in Cincinnati and I live right outside the city. It was so much fun recognizing the areas Liz visited, or the places they went to eat like Skyline Chili.
As for the actual story, I really did enjoy this one. I know the basics of the Pride and Prejudice story, so I knew how certain things would go, but this isn't a book that needs to keep you guessing. It's just fun to go along for the ride and see what happens to these modern day Bennet sisters. I really liked Liz, though she was a bit, well, "dumb" when it came to her romantic relationships. Jane was a lot more easy-going and level-headed.
The other three Bennet sisters are equally annoying and amusing, though I did start to really like the youngest two, Kitty and Lydia a great deal as the book went on. Mrs. Bennet was pretty much always annoying – very sexist and racist, and there isn't much redeeming about her. On the other hand, her husband was quite amusing throughout. There were moments I didn't really care for him, but overall, the things he said made me laugh out loud.
Of course, there's Chip Bingley and Fitzwilliam Darcy (who they just called Darcy). I liked both of the men. Much of the novel is the back and forth between Liz and Darcy, and to a lesser extent, Jane and Chip. If that was the entirety of the book, it might have gotten too repetitive, but there are also side stories that kept things more interesting! All in all, I really loved this one!
Have you read Pride and Prejudice, or an adaptation of the classic?
For the Love of Books: Stories of Literary Lives, Banned Books, Author Feuds, Extraordinary Characters, and More by Graham Tarrant- add to Goodreads
personal copy; all opinions are my own
Review: For the Love of Books is one of those books I saw at the bookstore and randomly decided to get. I love facts about books and authors, and this seemed like a fun one. I'm definitely glad that I had the chance to read it, though it wasn't my absolute favorite. I'd give it a solid three stars though, so still something worth checking out or gifting to a bookworm!
The book is broken up into themed chapters – for example, Under the Influence, which talks about various authors through the years who have had issues with drugs and alcohol. In most of the chapters, there are moments titled It's a Fact! and these were some of my favorites because like I said above, I love a good fact! Another thing I really liked about the book are the different lists that would end chapters, like Working Titles, which gives you the original title ideas for famous books. For example, The Great Gatsby was Incident at West Egg and Pride and Prejudice was First Impressions.
I think For the Love of Books would be most enjoyed when reading a little at a time, as it does have some fun information and it's clearly written by someone who LOVES books.
Do you know any fun book themed facts? Would you read For the Love of Books?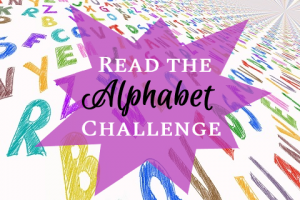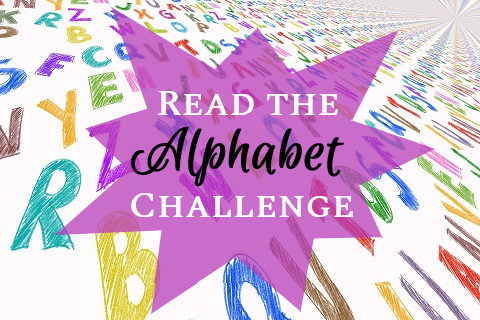 For the Month of March, we were supposed to read books that start with the letters E and F, which I have obviously done with Eligible and For the Love of Books. Check out the Read the Alphabet Challenge if you're interested in more information!