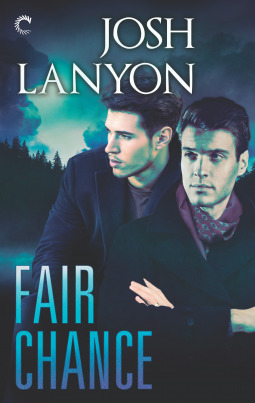 Fair Chance by Josh Lanyon


Review by Lauren


source: copy from Netgalley; all opinions are my own


Official Summary: Ex–FBI agent Elliot Mills thought he was done with the most brutal case of his career. The Sculptor, the serial killer he spent years hunting, is finally in jail. But Elliot's hope dies when he learns the murderer wasn't acting alone. Now everyone is at risk once again—thanks to a madman determined to finish his partner's gruesome mission.
When the lead agent on the case, Special Agent Tucker Lance, goes missing, Elliot knows it's the killer at work. After all, abducting the love of his life is the quickest way to hurt him.
The chances of finding Tucker are all but impossible without the help of the Sculptor—but the Sculptor is in no position to talk. Critically injured in a prison fight, he lies comatose and dying while the clock ticks down. Elliot has no choice but to play this killer's twisted game and hope he can find Tucker in time.
Review: This is the third book in the All's Fair series. For whatever reason, I must not have realized this when I requested the book from Netgalley as I have not read the previous two. Regardless, I think you can read Fair Chance on its own and still follow the story just fine. I might have to go back and read the first two at some point though, as I really do like Josh Lanyon's writing.
Anyway, back to Fair Chance! Elliot Mills is an Ex-FBI agent who is still stuck in the midst of a case as the serial killer he helped catch, while in jail now, is still toying with him. The Sculptor won't talk to anyone but Elliot, and when Elliot goes to visit him in jail, he's given information that may or may not be true, but if it is true? It changes the game…and not in any way the FBI is happy about.
Special Agent Tucker Lance is Elliot's partner and none too thrilled that Elliot is still involved in the case. He wants him to be separate from all of this. However, when Tucker ends up going missing, Elliot is determined to do everything he can to figure out just where Tucker went and if it's at all connected to The Sculptor.
This was an exciting read with plenty of suspense and mystery. I thought I had an idea of what was happening, but then new information was revealed and things change again. I love this in a good mystery! It keeps the reader on their toes and that's never a bad thing. I thought the characters were well-rounded and wonderfully written. It was easy to get into Elliot's head and feel his fears and emotions, especially when Tucker goes missing.
While this book is mostly a mystery, there is a bit of romance and it all balances itself out well. Definitely recommended!
Want to read? I'm an amazon affiliate; I get a small percent of any sale. Check out Fair Chance in print or as an e-copy.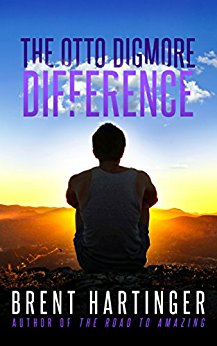 The Otto Digmore Difference by Brent Hartinger


Review by Lauren


source: copy from author; all opinions are my own


Official Summary: "Road trip!"

Otto Digmore is a 26-year-old gay guy with dreams of being a successful actor, and he's finally getting some attention as a result of his supporting role on a struggling sitcom. But he's also a burn survivor with scars on half his face, and all indications are that he's just too different to ever find real Hollywood success.

Now he's up for an amazing new role that could change everything. Problem is, he and his best friend Russel Middlebrook have to drive all the way across the country in order to get to the audition on time.

It's hard to say which is worse: the fact that so many things go wrong, or that Russel, an aspiring screenwriter, keeps comparing their experiences to some kind of road trip movie.

There's also the fact that Otto and Russel were once boyfriends, and Otto is starting to realize that he still might have romantic feelings for his best friend.

Just how far will Otto go to get the role, and maybe the guy, of his dreams?



Review:

I read all of the YA Russel Middlebrook series – which began with Geography Club – and I was equally thrilled when the author brought Russel into his twenties in the more new adult trilogy. Now, Brent Hartinger is back with a series of books following Otto Digmore, one of Russel's high school boyfriends and current best friend. To ease the transition between Russel and Otto, The Otto Digmore Difference actually features a lot of both. For those that never read about Otto before, be assured that it's fine to just start here. You get enough background information on Otto and Russel to understand their relationship. For the sake of this review, though, I'll mention that Otto was a burn victim at the age of seven and has severe burns on half of his face as well as elsewhere on his body. Him and Russel met as camp counselors during high school and started a relationship, which ended up being long-distance when camp ended. The two drifted apart for awhile until they both landed in California – Russel for screenwriting and Otto for acting. The two became fast friends once again, except when The Otto Digmore Difference starts, Russel has just recently married his husband Kevin. Now, on to the book!
Otto has had fairly quick success on a TV show called Hammered but bad news suddenly feels like all Otto is getting. People are harassing him online about his looks, the person he was seeing ghosted him (just stopped talking to him), and now his best friend Russel is happily married without realizing that Otto still harbors feelings for him. Now before you worry – there is no cheating whatsoever in this book. Neither character would do that. That doesn't mean that Otto isn't jealous of Russel's happiness or feeling a bit hurt because he wasn't the guy that Russel – or anyone else – chooses. The main narrative of this book is Otto and Russel going on a road trip together so that Otto can meet the director of a film that he really wants to star in. He's read the script, he auditioned for other people on the film, and they all agree he would be great. Unfortunately, the director had a family emergency and so Otto decides to go to him – with the director's permission of course – to see if he could land this dream role and use his scars for something other than a Freddy Krueger remake.
The book is full of road trip cliches, and I say this lovingly, because it's something that Russel constantly brings up and thinks is wonderful. He's a screenwriter, after all. While not all the cliches are great – they do allow the two friends to get to know each other at these new stages in their lives. They aren't high school kids anymore, after all. I liked all that Russel and Otto experienced because while the road trip metaphor is one of adventure and self-discovery, that's exactly what I hope to find in most contemporary novels! Otto is a great character. It's easy to feel bad for the things he has to deal with in his life, but at the same time, it's made known that Otto isn't always perfect. He can mess up too and has to be called out on it.
The Otto Digmore Difference is a quick, fun read, and I really can't wait to read more about Otto in the next book! I was given a copy of this book to read/review by the author, but all opinions are my own. I am working with the author on getting reviews for this novel so if you're interested, we'd love to hear from you! E-books only, I'm afraid, but you don't have to be a strict book blogger to ask for a copy! We just ask that you review it on your blog at the very least, and Goodreads and Amazon if you cross-post.
Want your own copy? I'm an affiliate for amazon, so if you use my links, I get a small percent. Check the paperback copy here and the e-book copy here.