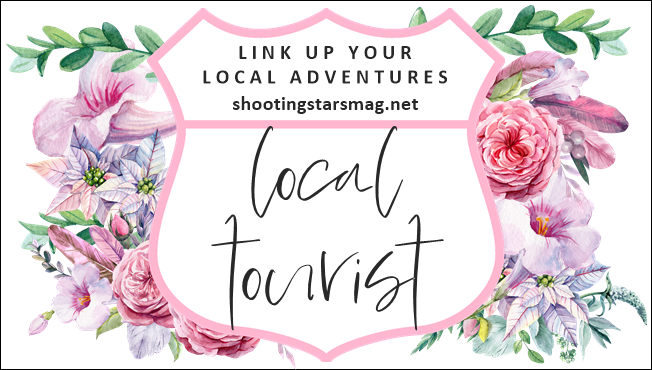 Somehow we have reached the end of the month already! I know February is a short month, but not by a ton! Alas, here we are! If you had any local adventures this past month, please link up with Dara and I in the linky below!
Local Tourist (February 2021): Do Hospitals Count?
Don't worry, I'm okay, but February definitely felt like the month where all I did was talk to doctors and get tests done at the hospital. It's been weeks now since I had Covid but I've still been dealing with chest pains, so we wanted to make sure that everything was okay and I wasn't getting more blood clots (I had blood clots in my lungs last year).
Went to the doctor and had an EKG just to make sure my heart was okay (all is fine) and I had a D-Dimer blood test (heard back that evening and it was high which is common when you have a blood clot somewhere in your body). I also got a chest x-ray done and nothing really stuck out.
I was supposed to have my carpal tunnel release in my right hand the next morning, so I had to cancel because if I did have a blood clot, my doctor didn't recommend doing any type of "surgery."
Instead of that, I got a CT-Scan with contrast. No blood clots in my chest. The liquid that was up against my right lung last year is still there but hasn't changed or gotten worse.
The day after that I got an ultrasound of my legs – no blood clots.
Then it was the weekend and I couldn't really do much.
This week I got an ultrasound of my upper extremities and no blood clots.
Obviously blood clots are a serious thing and I'm very happy I don't have any. However, the high blood test is still a bit concerning. I'm supposed to get the D-Dimer test again next week and see if it is gradually getting lower. If that's the case, it could be high due to me having had Covid. We'll see what happens. Right now I'm not in tons of pain – just a bit frustrated with my body and wishing I knew what was going on. I'll keep you all updated.
Anyway, if you had better adventures than going to the hospital, let me know!! I'm hoping March will be a bit brighter!!
Link Up Your Local Adventures-
You are invited to the Inlinkz link party!