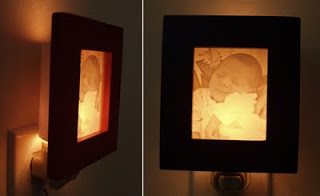 Do you have a little one in your life or on the way? Wouldn't this personalized night light with THEIR photo be a wonderful addition to their room? I think so! I'd definitely appreciate this if I had a little one. Alas, I do not. I just claim all my friends' kids.
Now, you can "win" your own night light in the TLC Auctions. You know nobody usually bids higher than the worth of a product…so you are getting a deal if you win!
Please give it a look, tweet it to your followers, make a blog post about the auctions (if you're fab!) and generally just spread the word whether you want to bid or not. It would mean a lot and you'd be helping two very deserving people. It's always the season of giving, so come on!! Give back. 🙂
More auctions are going to be posted…some bigger and better than ever so you really want people to know about these opportunities, as well as follow the blog so nobody misses out on their MUST HAVE!