Mary Poppins and The Grinch's Second Act: Into the Spider-Verse
Four Mini Movie Reviews
Mary Poppins Returns is such a delight! Emily Blunt is definitely Mary Poppins – she was made for this role. I also loved Lin-Manuel Miranda as the lamplighter, Jack. He adds a lot of heart and fun to the movie. The three kids playing Michael's children did a wonderful job as well, and I'm sure we'll be seeing them in a lot of movies in the future. And Dick Van Dyke – his small role makes a big impact! Loved it! Finally, I have to say that there is an entire song in the movie about BOOKS! Yep, books. Now you have to see Mary Poppins Returns. I saw this with my parents and sister and all of us loved the movie.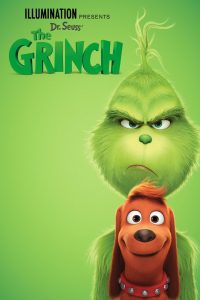 The Grinch was something I was really excited to see. I just love this story! Plus, The Grinch is voiced by Benedict Cumberbatch and I think he did a really wonderful job – honestly, I wouldn't have known it was him just by voice alone. Plus, the dog, Max! He's such a cutie in this film. It's the typical story of The Grinch, but I think it's done really well and I'm sure it'll be an animation kids will love for years to come! My mom and I saw this one and thought it was really cute.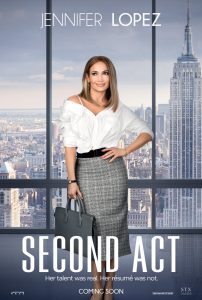 My mom, sister, and I went to see Second Act. We're all fans of Jennifer Lopez, especially her movies, and this was another fun one. There is a bit of a twist in the movie that I didn't see coming, but it worked. This is a movie about reinventing yourself and going for your dreams. I think Jennifer did an amazing job, as always, and I loved that her best friend in the movie was her real life best friend, Leah Remini. It's a good ladies' night out movie! Of course, if you don't really want to see the movie now, I'd wait for Redbox!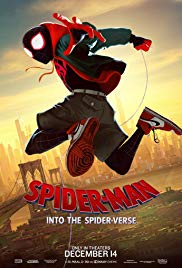 My family almost always sees a movie on Christmas Day and the one we chose for this past Christmas was Spiderman: Into the Spider-Verse. My parents, sister, and I all went and all loved it. Seriously, this is one of those movies I want to get on DVD and make all my friends watch. If you're not used to watching your superhero movies in animated form, don't let that stop you. Like my sister said, it's done in a way that you almost forget you're watching animated characters, and I highly agree. The movie focuses on Miles Morales and then spider people from alternative universes show up (AKA Peter Parker, Noir Spiderman, and more). It's great fun seeing all these spider people together, especially the relationship between Peter and Miles. This is a fun one for kids and adults – go see it now!
Have you seen any of the above movies? Are you interested? 
Mary Poppins and The Grinch's Second Act: Into the Spider-Verse (OR four mini movie reviews) #ontheblog
Click To Tweet