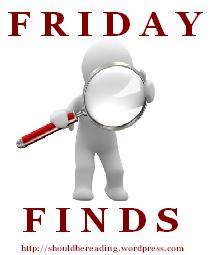 FRIDAY FINDS showcases the books you 'found' and added to your To Be Read (TBR) list… whether you found them online, or in a bookstore, or in the library — wherever! (they aren't necessarily books you purchased). Brought to you by Should Be Reading.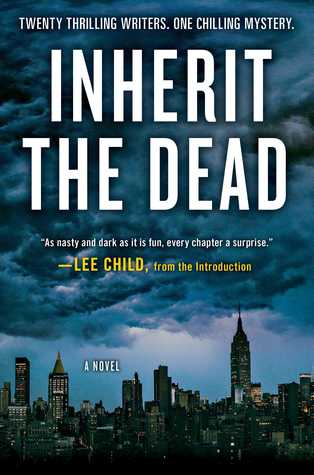 Inherit the Dead, a novel by 20 authors
Readers will enjoy an introduction by Lee Child, an afterword by Linda Fairstein, and chapters by bestselling authors Mary Higgins Clark, John Connolly, Charlaine Harris, CJ Box, Mark Billingham, Lawrence Block, Ken Bruen, Alafair Burke, Stephen L. Carter, Marcia Clark, Max Allan Collins, James Grady, Heather Graham, Bryan Gruley, Val McDermid, SJ Rozan, Jonathan Santlofer, Dana Stabenow, Lisa Unger, and Sarah Weinman. What's more, the editor, Jonathan Santlofer, has arranged to donate any royalties in excess of editor and contributor compensation to Safe Horizon, the leading victim assistance agency in the country making it a worthy and winning triumph.
Pericles "Perry" Christo is a PI with a past; a former cop, who lost his badge and his family when a corruption scandal left him broke and disgraced. When wealthy Upper East Side matron Julia Drusilla summons him one cold February night, he grabs what seems to be a straightforward (and lucrative) case.
The socialite is looking for her beautiful, aimless daughter, Angelina, who is about to become a very wealthy young woman. But as Christo digs deeper, he discovers there's much more to the lovely Angel than meets the eye. Her father, her best friend, her boyfriends all have agendas of their own. Angel, he soon realizes, may be in grave danger and if Christo gets too close, he just might get caught in the crossfire.
This classic noir tale twists and turns down New York's mean streets and along Hampton beaches and back roads during a bitterly cold and gray winter where nothing is as it seems and everyone has something to hide.

***

I found this book on the blog Minding Spot and I was immediately interested! The review was very favorable, which is a plus, but I also love the idea of one full-length novel being written by so many wonderful authors. I want to read more suspense/mystery novels and this is a book that falls under that category.