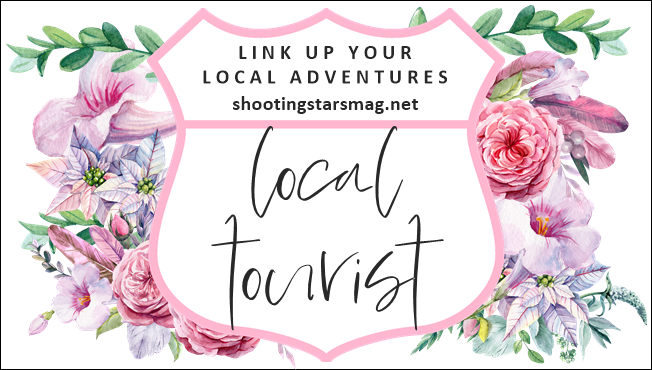 Final weekday of the month – crazy huh? – and it's time for Local Tourist with myself and Not in Jersey. If you have any posts about your local adventures, link up with us below!!
Galentine's Day at Streetside Brewery
On Saturday February 8, I went to the Galentine's Day event at Streetside Brewery with my sister and a friend of ours. I'm not an alcohol drinker, but my sister and our friend both got a drink there that they really enjoyed. It's a nice little place – I hadn't been before, but they seem to do a lot of events, so it's somewhere I would go again. It was way too cold to sit outside, but they do have a patio area so that's good to know when it warms up.
The Galentine's Day event basically entailed a few things:
you could buy a ticket online (for $9) and be able to decorate two cupckaes
Daisy Jane's Flower Truck was there who helped you put together bouquets; various flowers and "inserts" were different amounts so you could pick and choose what you wanted
there was a food truck outside (Street Chef Brigade) where you could get food – since the brewery only has drinks
My sister and I got food from the truck, which was very good. I didn't have a ton of money so I didn't do the bouquet, though it would have been fun. People were doing it though so that made me happy as nobody was really up there when we first arrived.
However, all three of us decorated cupcakes, donated by 3 Sweet Girls Cakery. We got a box with one vanilla and one chocolate cupcake – there were different colored piping bags and then various toppings like sprinkles. Since I'm not supposed to eat gluten, I ended up giving my mom the chocolate cupcake – but I'll admit I ate the vanilla one. So worth it!
Overall, it was a really fun event. I'm following them on Facebook now because they have a lot of themed events coming up from crafts to trivia.
Have a post for Local Tourist? Link up here!
You are invited to the Inlinkz link party!