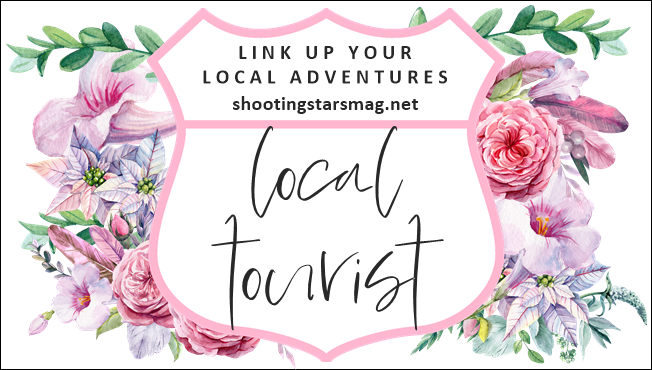 Dara from Not in Jersey and I have been doing Local Tourist for a couple of years now. However, she's noticed she doesn't always have a ton to share, and with things being different for me offline this year, I've decided to stop the link up. However, I still like showcasing my local tourism. Instead of once a month and having a link-up, I'm going to share Local Tourist posts when I can, throughout the month.
Local Tourist: February 2022
My local tourist story for the month is the Galentine's Day Dinner my sister and I attended at The BonBonerie on Saturday, February 12. We've been here in the past for their teas, and just to visit their bakery, so we thought it would be fun to try out the four-course dinner.
We were seated at a long table with other groups of two (all women, of course) and the food was really tasty! It was a really fun night. With our dinner, we got two drink tickets, which you could use for a soda or an alcoholic beverage. I don't drink, so I stuck with Diet Coke, but my sister got one fancy drink – with gold flakes – and then a Diet Coke.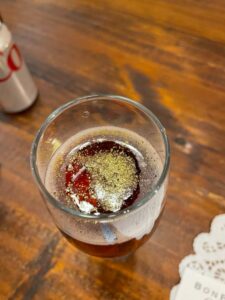 The first course was tomato bisque, which I actually loved. I'm not a big soup person, but this is thicker, so it tasted really good, and I love that it came in a tea cup.
Then we all got a wedge salad, which was yummy!
The main course was a choice between two options – I really loved my sandwich. My sister got the veggie option, which she didn't really love, unfortunately. And for some reason, I don't think we have photos of the main meal – or at least I'm missing them! Oh well, on to the best part – dessert!
That cookie was seriously the best part! As dessert was being placed, people are called into another room to decorate cupcakes. We actually got to decorate two, so that was fun.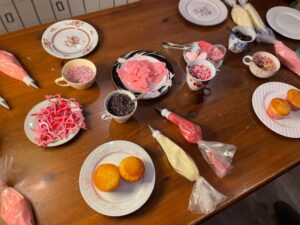 We got a fun assortment of icing and toppings to use and then we put the cupcakes in a box to take home with us!
These are my sister's two cupcakes!
These are my two cupcakes!
Overall, it was fun. It's a bummer my sister didn't like her main meal, but now we know! We loved the rest of it though!
Did you do anything fun this past February?