Thanks to The Children's Book Review and Dover Publications for having me on their virtual book tour for the Game On! book series. They provided me copies of the activity books for review, but all opinions are my own.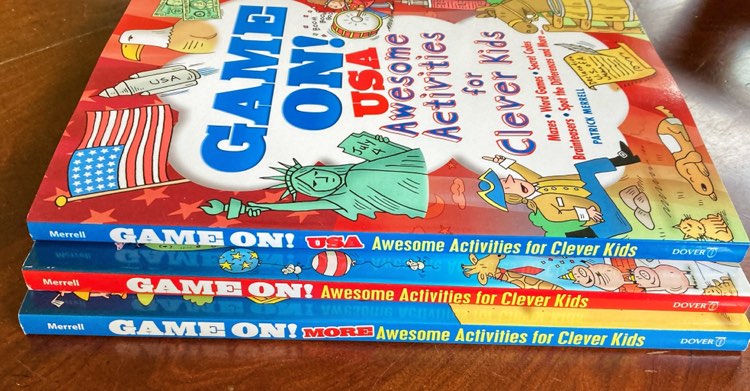 Book Series Review: Game On! Awesome Activities for Clever Kids, Game On! More Awesome Activities for Clever Kids, and Game On! USA Awesome Activities for Clever Kids
These activity books are full of fun and different games and challenges for kids to enjoy. I'm no longer a child, but I personally love these books. I'm a big fan of crosswords and boggle-like challenges so it was fun for me to peruse these books, and I hope that my review today will give you a bit more insight into why these would make a great gift this summer!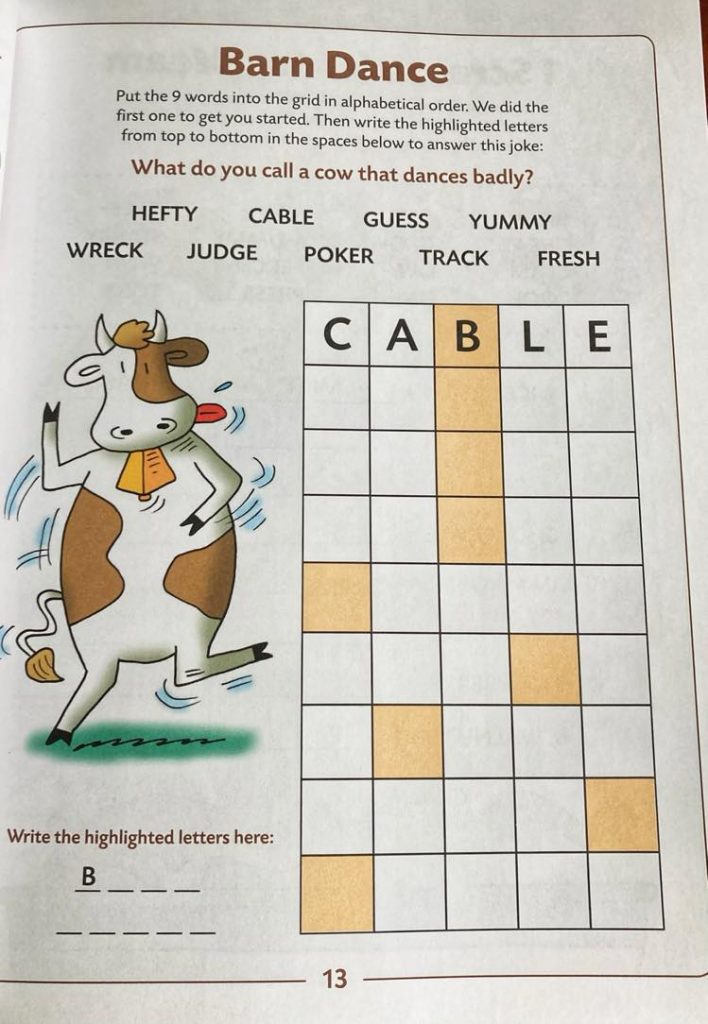 I love that each book is full of different games so it will definitely last awhile. Some might be harder or more interesting than others to the recipient, but that just means it'll be a challenge they can work on. Or they can always share the book with siblings and work on the ones they most want to do.
As we're in the summer months, people in the U.S. are going from Memorial Day to the 4th of July soon, so the USA activity book would be a great gift right about now.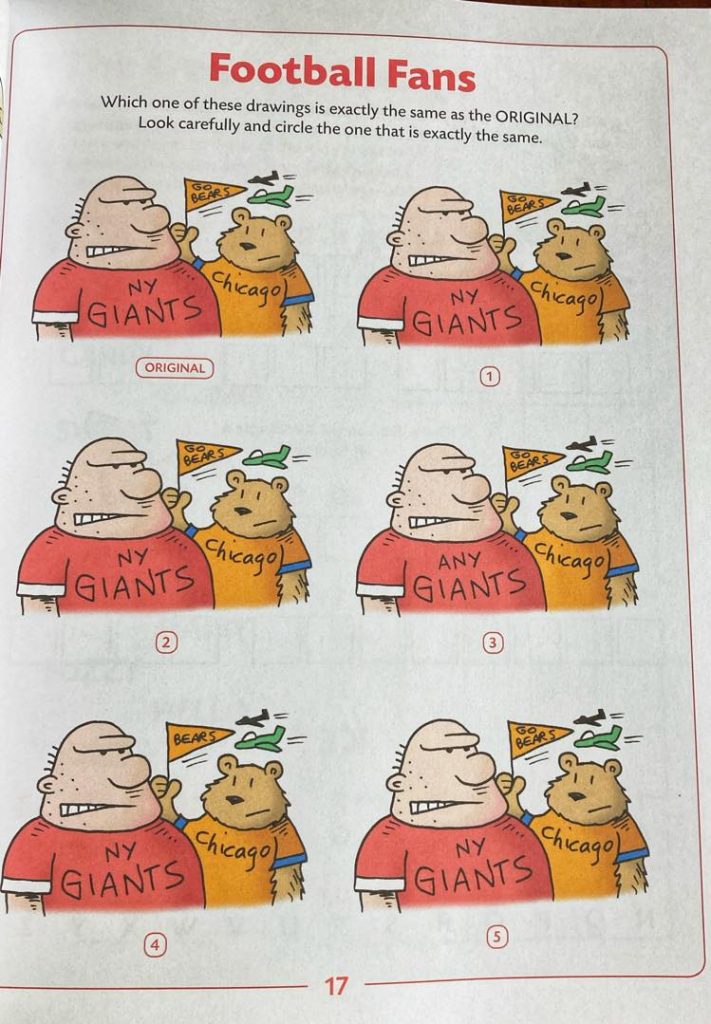 If you're traveling this summer, these would be great additions to the car or the plane. It'll keep your children (or you!) busy for a bit, so you don't have to rely on electronics the whole time.
I like that these make good additions to homeschool lessons or just to keep kids thinking and learning over the summer…but in a more interesting way than plain old homework.
Some of the activities are just fun – like Barn Dance above. It won't take too long to complete, and it reveals the answer to a joke.
Out of the three activities I've shared in this post, I think I'd most enjoy Into the Woods. I'm one of those people who love those mini word search books. They definitely come in handy if you want something to do while waiting somewhere. What words can you find in the image above? I've found a few really quick!
Interested in winning these activity books for yourself or the kids in your life?
Giveaway Time!
Enter for a chance to win a set of three Game On! Awesome Activities for Kids books!
Three (3) winners receive:
A copy of Game On! Awesome Activities for Clever Kids
A copy of Game On! MORE Awesome Activities for Clever Kids
A copy of Game On! USA: Awesome Activities for Clever Kids
The giveaway begins May 31, 2021, at 12:01 A.M. MT and ends June 30, 2021, at 11:59 P.M. MT.