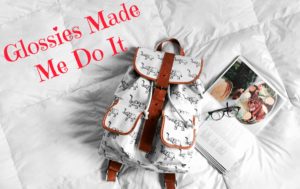 Welcome to the March 2018 edition of Glossies Made Me Do It – what have magazines made you do lately? Link up with me and Ashley below!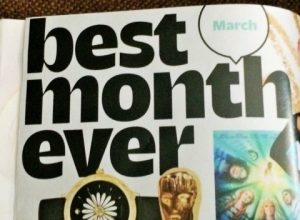 In the March 2018 issue of Cosmopolitan (Mandy Moore is on the cover), you will find their Best Month Ever: March section in the beginning of the magazine. Here, you can find out about movies to see, shows to watch, products to check out, and more. I ended up watching one of the movies recommended, as well as the pilot episode of a TV show. What did I think?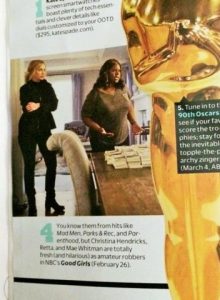 Number 4 on the list is Good Girls, which premiered this past Monday night. It stars Christina Hendricks, Retta, and Mae Whitman (who I love) who are all moms who desperately need money for one reason or another. Therefore, they decide to rob the store where one of them works. While they make it out with the money, it can't be that easy. Otherwise, where's the show? I thought the show would be more of a comedy, but I probably should have realized that for an hour long show it would definitely lean more toward drama. I think there is a mix of the two, but the pilot definitely had a bit more drama than comedic moments.
I'm curious about future episodes, but it's also Mondays at 10 p.m. which is when I watch The Good Doctor, and if you know me, I don't do well when keeping up with shows, so I can see myself easily getting behind on Good Girls. We'll see though – I'd like to see a couple more episodes at least!
Did you watch the pilot? Will you?
Number 13 on the list is actually part of a whole section about upcoming films to see. This movie is called When We First Met and it's on Netflix now. I spent an evening watching movies with a friend this past Saturday and we watched this romantic, Groundhog Day-esque film. I was immediately intrigued because it stars Adam Devine, who I find hilarious…he's in the Pitch Perfect films if you've seen those! It also stars Alexandra Daddario, who is Annabeth in the Percy Jackson films. I actually didn't realize this was her until my friend pointed it out. It's fun to see her grown up and in something different!
When We First Met is a fun romantic comedy. Adam's character is in love with Alexandra's, but she's marrying someone else. He keeps going back to the night they first meet, trying to change what happens so that they will end up together in the present. It doesn't take long (or it didn't for my friend and I) to figure out how this movie is going to end…but that's pretty typical of most romantic comedies, so it didn't lessen the enjoyment. I'd definitely recommend if this interests you! Plus, it's on Netflix…you don't even have to leave the house!
What do you think? Have you seen this movie – would you?
***
Glossies Made Me Watch...TV Show Good Girls and Netflix Film When We First Met! What did I think? Check it out #ontheblog #netflix
Click To Tweet
Now, let me and Ashley know what glossies (magazines) are making you do! Try a recipe? Read a book? Watch a TV show/movie? Even if it's just adding something to your wish list, it counts! Link up with us!