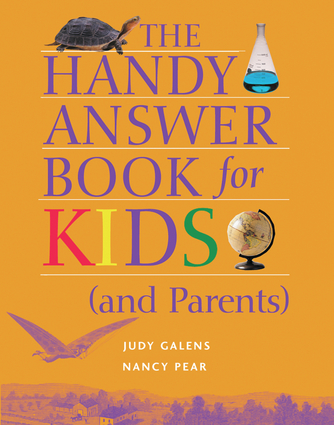 The Handy Answer Book for Kids (and Parents): Second Edition
By: Gina Misiroglu
Book From: Sent by Online Publicist to review

Review by: Lauren
The entirety of this book is questions and their answers. You can go to a specific section to find what you are looking for such as Outer Space, People Around the World, or All About My Body. Once you do, you will find all sorts of questions that kids might wonder about (or even yourself) and then the answer for it or a good way to answer it if the question deals with God or Heaven.
This book is not only for kids or their parents though. Sure, they are often known for asking "why" or "what's that" but I know I liked going through the book and finding out all sorts of information on various topics. After all, who doesn't wonder about the ways of the world and those in it sometimes?
A few questions you can find:
-how does an x-ray take pictures of bones?
-how is they body able to bend?
-why are some people blind?
-what is stress?
-does it hurt to die?
and so so sooo much more. I'd definitely recommend picking this up if you are known to have questions, have a little one, or are homeschooling as it would make a nice tool for class.