photo from official website
Happy Birthday Justin Chon!
If you're a Twilight fan, you should know Justin as Eric from the films. He also starred in the movie Crossing Over. Today, as you can see from above, is his birthday…which I will admit, I found out about through the Lexicon. He's a great actor and has been super kind to Shooting Stars with our interviews/contest, so I had to mention it. And my birthday is actually tomorrow so that's kind of cool, right? I also have a few links that deal with him, so today is a good day to post, right?! Spread the love and check them out. I'd love to know your thoughts in the comments…or simply say Happy Birthday.
The first link I have is to a video clip on Radaronline.com which is pretty interesting and very short too in case you don't have much time. Definitely watch it and leave your thoughts: they talk diversity in the cast, romance (on and off sets), and his tattoo!
Asiance Magazine did an interview with Justin about his film Crossing Over…we talked about that on here a couple months back. Did anyone get a chance to check it out? I don't believe anyone around me was showing it…which I was sad about…but I do plan on seeing it however and whenever I can because it looks amazing. To learn more about it, go here:
Last, we have a short video (Justin is at the end) filmed at the Lupus Ball in L.A…some thoughts on the event and filming for New Moon.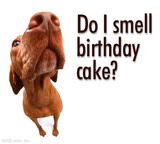 So, that's it! I hope you'll give them all a look. The videos are all short and the interview is a quick read as well, so if you have time, check it out! And again, I hope Justin has a great birthday! I can't wait for New Moon and to finally see Crossing Over.