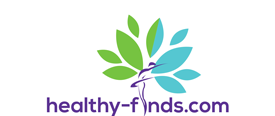 A Look at Healthy Finds by Lauren 
sponsored post (gift cards); all opinions are my own
If you've been reading my blog for the past year or so, then you know that I'm trying to lead a more healthy lifestyle. I'm in a hospital led weight loss program and I'm trying to find more ways to be active. Currently, I'm in two dance classes but I'm looking forward to the warmer weather so I can get outside and move around more. Anyway, when I learned about the website Healthy Finds, I was immediately interested and thought it was worth sharing with all of my readers.
Healthy Finds was created to help narrow down all those new and exciting health brands that are popping up left and right. It can be tough to figure out which ones are worth all the hype, so Healthy Finds shares only the brands that their wellness team, led by Dr. Andrew Campbell, personally recommend.
Healthy Finds: A New Website that Works with the BEST Health Brands. Would you try it? #ontheblog #healthylife
Click To Tweet
To utilize Healthy Finds, you pay $7 a month and get hundreds of dollars worth of healthy savings and information. They currently have around 70 brands that they work with and their plan is to have over 100 by the end of March. Not too shabby, right? Some of what you receive after signing up are newsletters and books and reports written by Dr. Campbell. However, one of the most exciting perks (at least I think so) is that every member gets a free phone consultation with one of Healthy Finds wellness advisers so you can ask any questions you like! Isn't that awesome? I know that talking to the experts is definitely the way to go to find what might work for you and you personal situation –  though I personally recommend running things by your primary doctor too!
Also! If you spend $50 on any brand that Healthy Finds works with, you'll get a $10 gift card. You can purchase these products from Amazon, GNC, etc. If you want to learn more, check that out here.
Healthy Finds is currently offering a great deal if you're interested in signing up! Check out the special offer today, and let me know what you think!
Do you recognize any of the brands they work with? Any that you're curious about?
Does this sound like a good deal for you and your health goals right now?