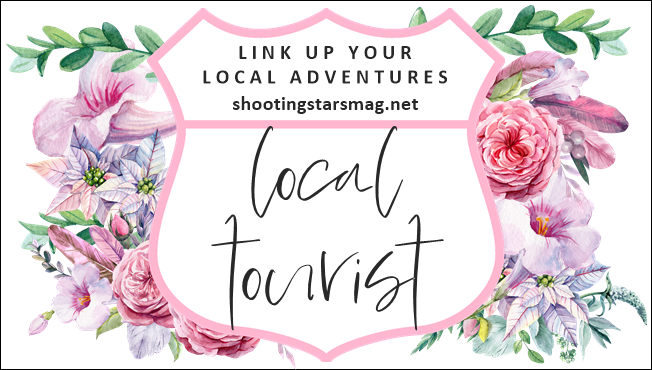 Catch-a-Fire Pizza
Blue Ash, Ohio
For the past few years, there's been a lot of restaurants and bars that have provided igloos you could rent. I found a pizza place in Blue Ash, OHIO called Catch-a-Fire Pizza and rented one of their outdoor igloos for $35. My mom, sister, and I went on a Saturday in March – one of their last days with the igloos – and we had such a wonderful time!
There's room for up to 6 people in the large igloo, but it was nice with just the three of us. The igloo is zippered shut when a waiter isn't inside, and there's a little heater that keeps you warm. It was really beautiful and just a fun, unique experience. I loved the lights all around it!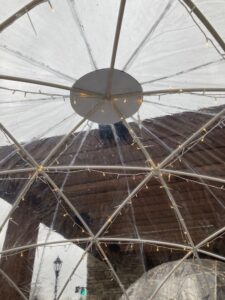 We had never been to this place before, so it was fun trying some new foods. It was so yummy, and I definitely want to go back! We got the
One Love pizza
, which had red sauce and four types of cheeses. My mom and sister also got another pizza, that I'm blanking on the name of, but they enjoyed it. We started with two sides: Knotty Bread and Nati Bites, both of which were enjoyable.
And then we had to end with a Salted Caramel Brownie which was DIVINE! I think my mom said it was one of the best ones she'd ever had. It really was delicious, and big enough to share, since I doubt I could eat a whole one on my own unless that's ALL I ate! hah
All in all, it was really fun. We loved the food – and will definitely go back – and the igloo experience was a lot of fun!! I'm hoping to try another igloo somewhere else in the Cincinnati area again next Winter, since I know there are many more available.