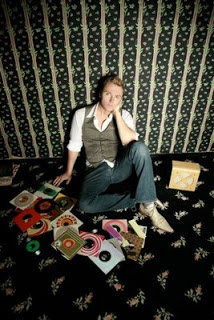 Jd Webb
Review by: Lauren
Jd Webb is a Pop/RnB singer who is no newcomer to music, having been in groups such as Raze and Oasis Praise. Nowadays though, Jd is back and ready to take on the music world again, this time going solo.
Though you won't be able to find his new album, "The Introduction", until February 10,2009, Jd has released a Christmas single, "Everything I Need this Christmas" to hold you over for the time being.
Starting off, "Everything I Need this Christmas" gives the vibe of an orchestra, flowing into an upbeat song with amazing vocals. This is a beautiful song about the true meaning of Christmas, celebrating family and loved ones over the material items often associated with the holiday. Jd Webb has a wonderful voice and I'm definitely curious to hear more of his music. For those of you who are ready for some Christmas music but might be a little tired of the old classics, I would highly recommend this one! It's sure to have you smiling and singing along!
You can hear "Everything I Need this Christmas" right now on Jd's Myspace.
"The Introduction" due out February 10, 2009 from Infinite Music Group.