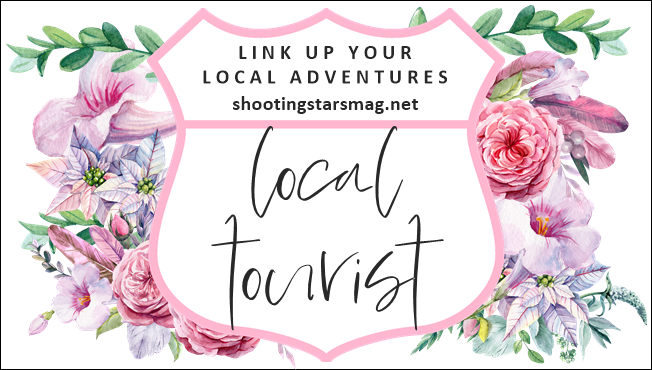 April definitely went faster than March…for me at least. However, we're still practicing social distancing and that makes being a Local Tourist a little tough. Therefore, I thought I'd share a local outing I went on earlier in the year that I never talked about! If you have your own post – from any point in time – please link up with myself and Dara below.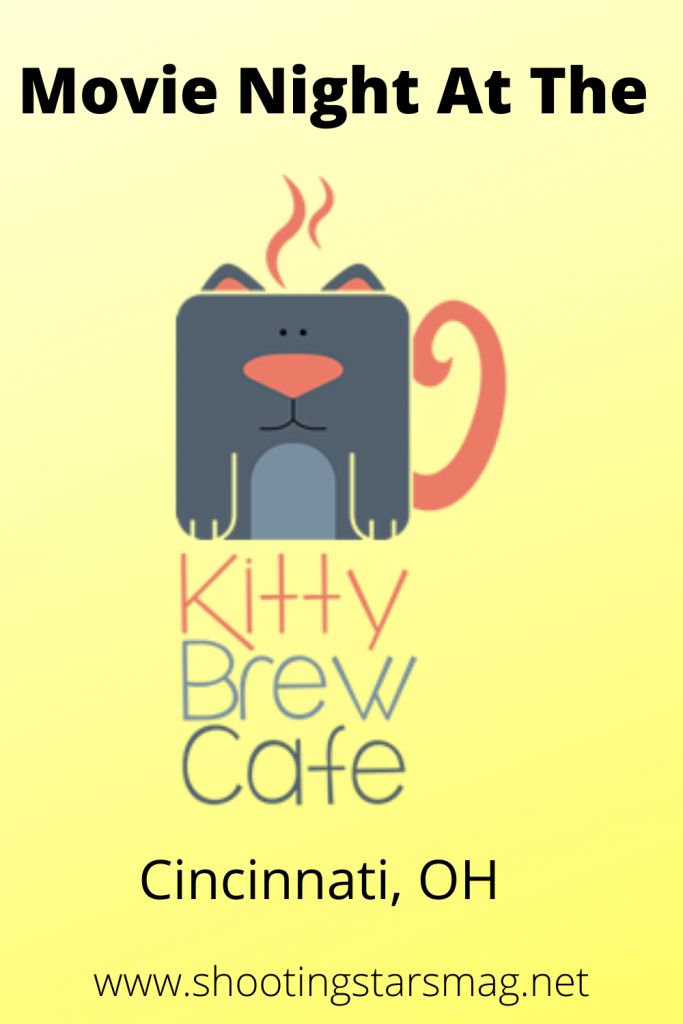 Local Tourist: Throwback Thursday Edition!
Earlier this year, my sister and I went to a movie night at Kitty Brew Cat Cafe! You pay around $15 (plus tax) and you get to hang out in the cat lounge with all the kitties and watch a movie. They'd had a few already, but the one we attended was showing Shrek. Included in the price was soda, popcorn, chips and candy. It's not a bad deal at all! Plus, you can always ignore the movie and just hang out with the cats the whole time, if that's your jam!  If you fall in love with a cat, you can always inquire about adoption!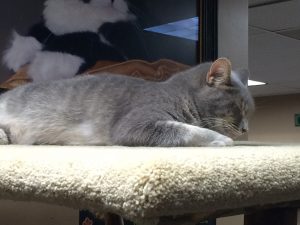 We'd never been before, so it took us a bit to find the place. While we didn't miss the movie – and even had time to check out all the cats before it started – we didn't really have time to place a drink order at the actual cafe. Kitty Brew Cat Cafe is actually two "stores" if you will. One side is the cafe, and the other is the cat lounge where all the cats live. The two aren't connected at all. You have to literally go outside and through the front doors to get inside either one (just in case you're worried about cross-contamination between the two). At any rate, we will definitely have to visit the cafe portion when it opens up again.
It was a really fun evening though! They have a variety of chairs and even a couple mini couches to sit on. It was definitely cozy. The cats roam around – some more adventurous than others – throughout the evening/while the movie is playing. Because the lounge isn't huge, they do limit how many tickets they sell per movie night so it didn't feel overly crowded. There was a nice mix of ages there too – some families with younger kids, but there were also some people in their 20's. It's definitely a fun place to visit for any age – you just have to love cats! And yes, I definitely wanted to adopt so many of the cats – but I don't think my cat, Charlie, would be happy with a companion. He seems like an only child for sure!
Local Tourist (Throwback Thursday edition because #quarantine) - movie night at the Kitty Brew Cat Cafe!
Click To Tweet
Have you ever been to a Cat Cafe? What do you think of this one and their movie nights?
If you have your own Local Tourist post, please share with us below!
You are invited to the Inlinkz link party!