I was given the opportunity to read and review the first three books in the Layla and the Bots series. As always, all opinions are my own – and in this case, I really enjoyed these stories! Instead of sharing individual reviews, I'm going to do a series review!
All purchase links are affiliate links; I get a small % of any sale at no extra cost to you.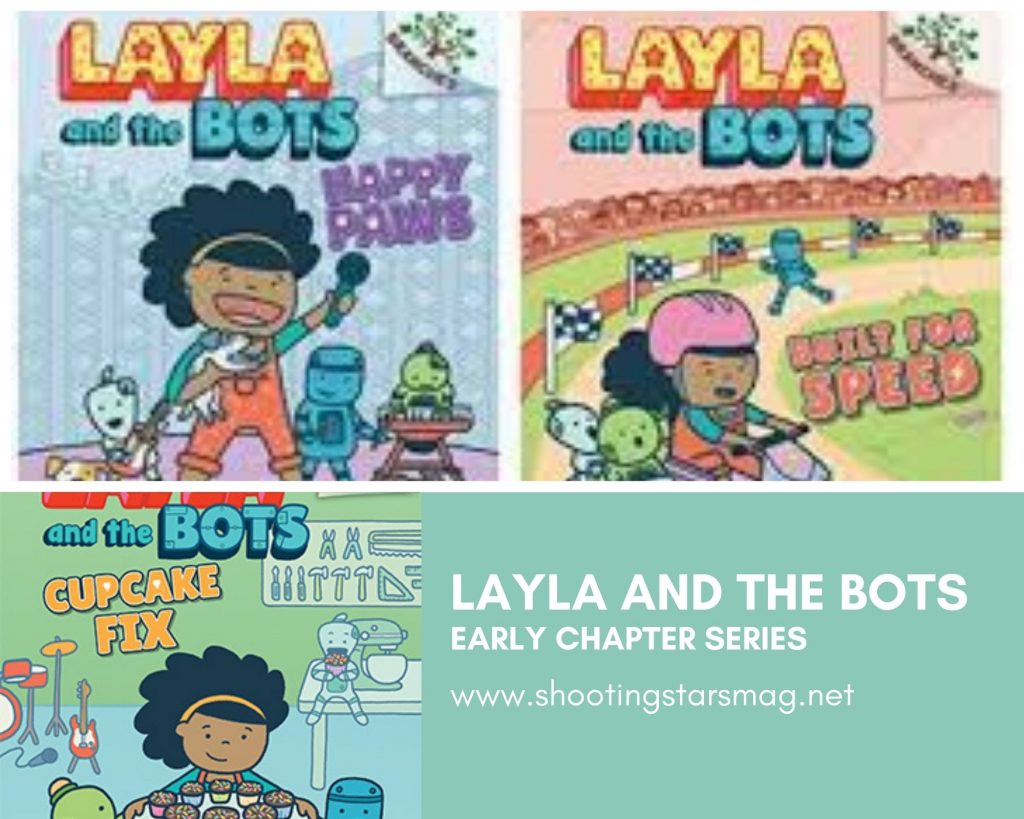 Layla and the Bots by Vicky Fang and Illustrated by Christine Nishiyama
Layla is a young girl who has three robot friends named Beep, Boop, and Bop. The foursome are in a band but before they can rock out at the end of every book, they have a problem to solve! Every book tells you the following: Beep knows things. Boop builds things. Bop codes things. As for Layla, she's kind of the manager of it all!
Layla and the Bots: Happy Paws
Layla and the Bots: Built for Speed
Layla and the Bots: Cupcake Fix
In each individual book, once the foursome are introduced, there is a problem that they have to solve, and it's fun watching them all come together to create something fantastic. My favorite robot is probably Beep since he "knows things" and therefore likes to share random facts sometimes, and I do love a random fact!
The illustrations are done a bit like a graphic novel, with word bubbles showing when someone is speaking. I thought this was a good idea, because it makes the story even more fun – and a bit easier – to read. The books are marketed toward the K-2 crowd, or essentially, early readers. You could definitely read them with your kids, but they make a fun way to practice reading too!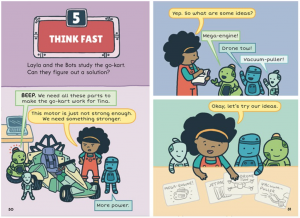 Along with the random facts from Beep, kids will learn some science and math skills as well. I like how the information is simply included in the story, so you're learning without feeling like you're being taught!
One of my absolute favorite things about each book is that there is a step-by-step STEM activity at the end of the book that somehow relates to the story. You can find some extra Layla and the Bots activities on the author's website too. Along with the activity, there's also a page that has questions for kids to answer – helping them to fully understand the story, which is obviously a part of reading comprehension.
If you have any children in the K-2 range, I would definitely recommend this fun series!