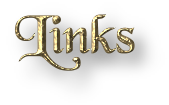 It's the 50th Anniversary of Motown and Amazon is showing their appreciation by putting up Marvin Gaye's "Let's Get It On" for free. However, it's only TODAY, so ACT FAST!
http://www.amazon.com/gp/product/B001NTNJD2/ref=dm_dp_trk1

The Lonely Island, by the way (in case you've missed me blathering about it in the past) is a comedy/music group of three people who work with SNL, including cast member Andy Samberg.
http://tinyurl.com/INCREDIBADiTunesBuyLink
Buy the album now so you have something new for your IPod! 🙂