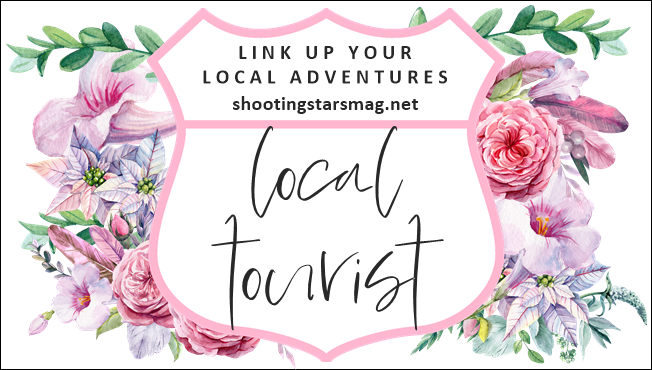 Somehow it's already the final weekday in June (and the final DAY in June) and that means Dara from Not In Jersey and I are looking back at the month to talk about the local adventures we went on! Care to join us? Link up at the bottom of this post!
Local Tourist and A Look Back at June 2021
In the beginning of June, one of my aunts was in town from Texas so we showed her around the area as it had been years since she'd been to Cincinnati/NKY. On Friday, June 4, we stopped at an ice cream/candy shop to get an Ice Ball with Ice Cream which I was really excited to try as I'd never had one.
And yes, it was really hot that day – hence the above photo! HAH Anyway, an Ice Ball is basically a Sno-Cone, but the twist is that in the middle is ice cream. You choose the ice cream and the syrup you want. That day I went with vanilla ice cream and pineapple syrup. I ended up getting another later that weekend with vanilla ice cream and cherry syrup, I believe. Both were good and I'm kind of ready for another! They're so refreshing!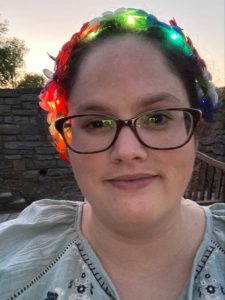 Saturday, June 5, my sister and I went over to a friend's house. A book club I'm in had an in-person party and it was so nice seeing everyone after over a year of Zoom meetings. We all decided to wear flower crowns, and here's mine at night (I turned it on so it lit up!)
The friend that hosted made brisket and the rest of us brought drinks and sides. We even had Sno-Cones and s'mores that night. It was a really fun, relaxing evening!
Sunday, June 6, my mom, aunt, sister, and I went to a flea market/craft show. I got a flavored lemonade, but that's it. My mom and aunt got some fun things though!
Sunday, June 13, my parents, sister, and I met up with my brother and his family at Coney Island (a waterpark in Ohio) for my youngest niece's birthday. I hadn't been to Coney Island in awhile so it was fun to be there and we got to swim for awhile before it started to rain.
Saturday, June 19, my sister and I hosted a Favorite Things party. I'm going to have a post all about the party soon so I won't go into too much detail but needless to say, it was a lot of fun. I can't wait to host another!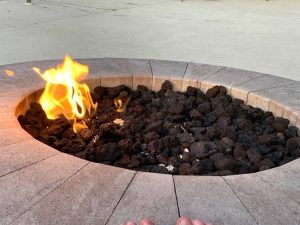 Thursday, June 24, my sister and I stayed overnight in Lexington, KY. That evening we went to Saul Good for dinner which we'd been to before and it's very yummy. We sat out by the pool and fire pit at the hotel for a bit, and then the next day we headed home in the afternoon. The reason we were in Lexington is because my sister had appointments at the UK hospital. She has Cushing's Disease, which means she had a benign tumor on her pituitary gland and two years ago, she had surgery to have it removed. Her appointments went well and they didn't detect anything on the MRI so she doesn't have to go back for another two years! We stayed the night because Lexington is about an hour away and her first appointment was early.
On Saturday, June 26, my mom and I went to another craft show in a park. We each got some things and it was a lot of fun. We're a big fan of craft shows, if you couldn't tell. haha
Sunday, June 27 was my sister's birthday so went to a restaurant called Cabana on the River which none of us had been to before. We then got ice cream at the Dari Bar which is a family favorite!
All in all, June was a pretty great month and full of local adventures and more. July is shaping up to look about the same, which I'm excited about. It's been nice to get out of the house and do more, especially with most of these events and activities being outside.
Local Tourist Link Up!
You are invited to the Inlinkz link party!