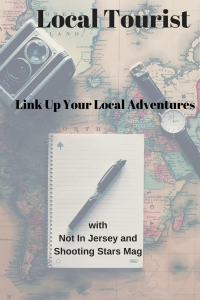 It's time to look back on the month of April 2018 and see what local adventures we have all been up to. Come join me and Dara of Not In Jersey (link up at the end of the post).
April was a pretty quick, but fun month, especially in terms of some local tourism. First up, I went to the Gold Pass Preview Night at King's Island on Friday, April 13. It was myself, my mom, sister, brother, sister-in-law, two nieces, and nephew. My mom and I spent most of the evening watching the kids and letting them get on various rides. We've been doing the Gold Pass Preview Night for years now and it's always fun to go before the official opening day. Last year it seemed overly crowded, and while it was still quite busy this year, it was a lot better and we spent the whole evening there.
If you don't know, King's Island is an amusement park in Mason, Ohio and my family have had season tickets for years now. It's always a lot of fun!
On Saturday, April 14, my mom and I took my oldest niece and nephew to a local library event.  A farmer from Sunrock Farm came and showed off the various animals, which were so adorable. My nephew loved holding the little chickens and my niece found herself a goat friend who wanted to nibble her hair and dress – she kept telling him she wasn't a flower! It was really cute. And by the photo above, you can see that I made myself a little lamb friend. I remember going to Sunrock Farm with my kindergarten class and after the library visit, my mom and I are hoping to bring the kids to the actual farm someday soon.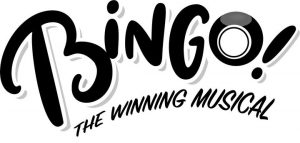 On Sunday, April 22 (the afternoon before I went to see X Ambassadors live), my mom and I saw Bingo! The Winning Musical at a small theater called Village Players of Fort Thomas. While this theater has been around for awhile, we'd never attended before, so it was fun to check it out. It was definitely small but the show was fun – and a musical!- and the actors did a really good job.
FINALLY- I attended two concerts in April. Nina Nesbitt and X Ambassadors (which I mentioned above) and they were both fantastic. I already did write-ups on both of them, so if you're curious, please check out those posts. I'll put them in the linky below too. But for now: Nina Nesbitt in Concert and X Ambassadors in Concert.
Local Tourist: What local fun did you have this month? Link up with us! #localtourist #ontheblog
Click To Tweet
Link up with us!