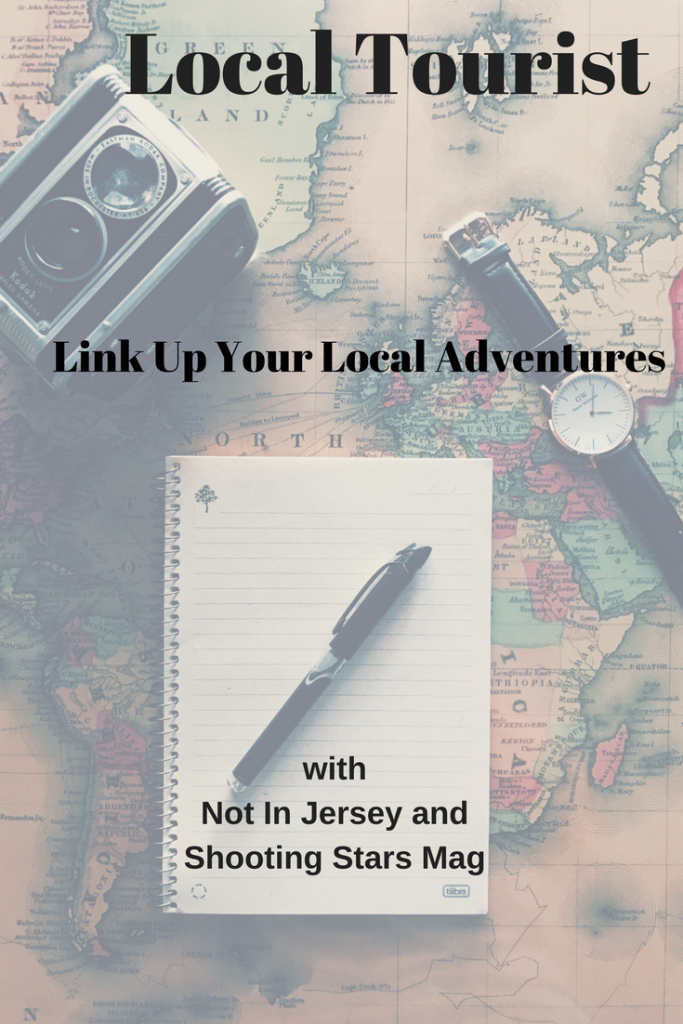 It's the final day of January and it's time to look back at the month and share my local adventures for Local Tourist, co-hosted by Dara from Not In Jersey. We post every last WEEKDAY of the month if you'd like to link up with us in the future!
Local Tourist: January 2019
Friday, January 4: My mom and I took my nieces and nephew to the Coney Island Lights. It was closing that weekend, and while the kids had already seen it, my mom and I hadn't gone that year. It's always fun. You drive around the parking lot of Coney Island with lights everywhere and they are moving/playing along to the music in your car (you just put on a specific station). We went last year and really loved it, so it's sure to become a tradition.
Sunday, January 6: My mom, brother, sister-in-law, nieces, nephew, and I all went to the Cincinnati Zoo. They have season passes that allowed my mom and I to get in free with them. It was actually a fairly nice day – weather wise – so it was fun to go. We even got to ride the little train, which I hadn't done in years!
Thursday, January 24: I went to Best of the East with my mom. It's where nominated businesses, schools, restaurants, etc. come together to talk about their products (or give out samples of their food) and everyone votes for their favorite before they leave. There are a few of these around the Cincinnati area – Best of the East is focused on the East side. My mom and I have been to some of these before, but it had been awhile and we had a great time. It's always fun entering giveaways (sadly, we didn't win anything), trying samples of food, and even getting some free products/samples (the photo above is a goodie bag I got from Ambiance Nail Salon & Spa).
***
Local Tourist: What fun local things did you do in January 2019? Share #ontheblog! #localtourist
Click To Tweet
Not a bad January, I must say! I'm ready for February though – I have a lot of fun events going on, especially at the library.
Tell me: What fun local things did you do in January? 
Link up with us!