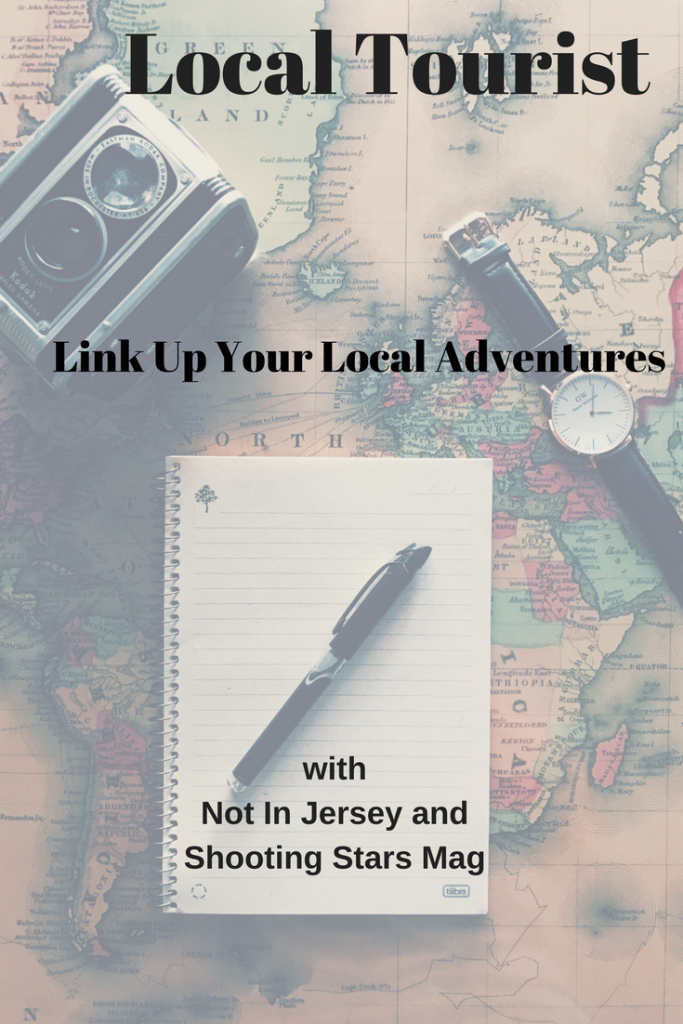 It's the last weekday of the month and time for the March 2019 edition of Local Tourist, co-hosted by Dara from Not In Jersey. Have any posts about your local adventures? Link up with us below!
Local Tourist: The fun, local things I did in March 2019 #ontheblog #localtourist
Click To Tweet
Local Tourist: March 2019
On Friday, March 1, my sister and I attended a Cincinnati Cyclones game (our local hockey team). It was a Wizarding World theme and we got these cool Cyclones themed wands! Of course, I had to wear my Harry Potter shirt too. And yes, both of my eyes are open – one just likes to squint sometimes. LOL
I've shared these already, but on Saturday, March 2, my mom and I attended a local library event and made these wooden bunnies (mine are the Spring ones, hers are the Easter ones).
View this post on Instagram
On Thursday, March 7, my mom and I attended another library event and made String Art Bouquets!
And yes, another library event! On Saturday, March 9, my mom and I made Rustic Spring Garlands-
Later that day, my mom, sister, and I took my oldest niece and nephew to Paint and Bake, where we all painted pottery. Unfortunately, I don't have a picture to show of our finished creations – but it was fun!
On Monday, March 11, my mom and I had ANOTHER library event where we made dandelion paintings!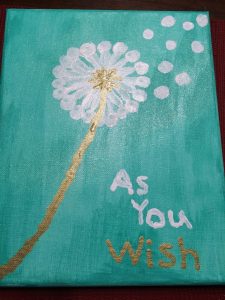 Finally, on Saturday, March 23, I saw Kelly Clarkson in concert. She was fantastic – this was actually my third time seeing her live. Her opening acts were Brynn Cartelli (from The Voice) and Kelsea Ballerini. I didn't see all of Brynn's set, but I LOVE Kelsea, so it was great seeing her live too.
UPDATE: I finally have all the videos I took uploaded on Instagram, so check those out below and follow me on Insta if you want!
Whew, it's been a busy – but really fun – March. What about you? Did you go on any local adventures this month? Let us know!
You are invited to the Inlinkz link party!