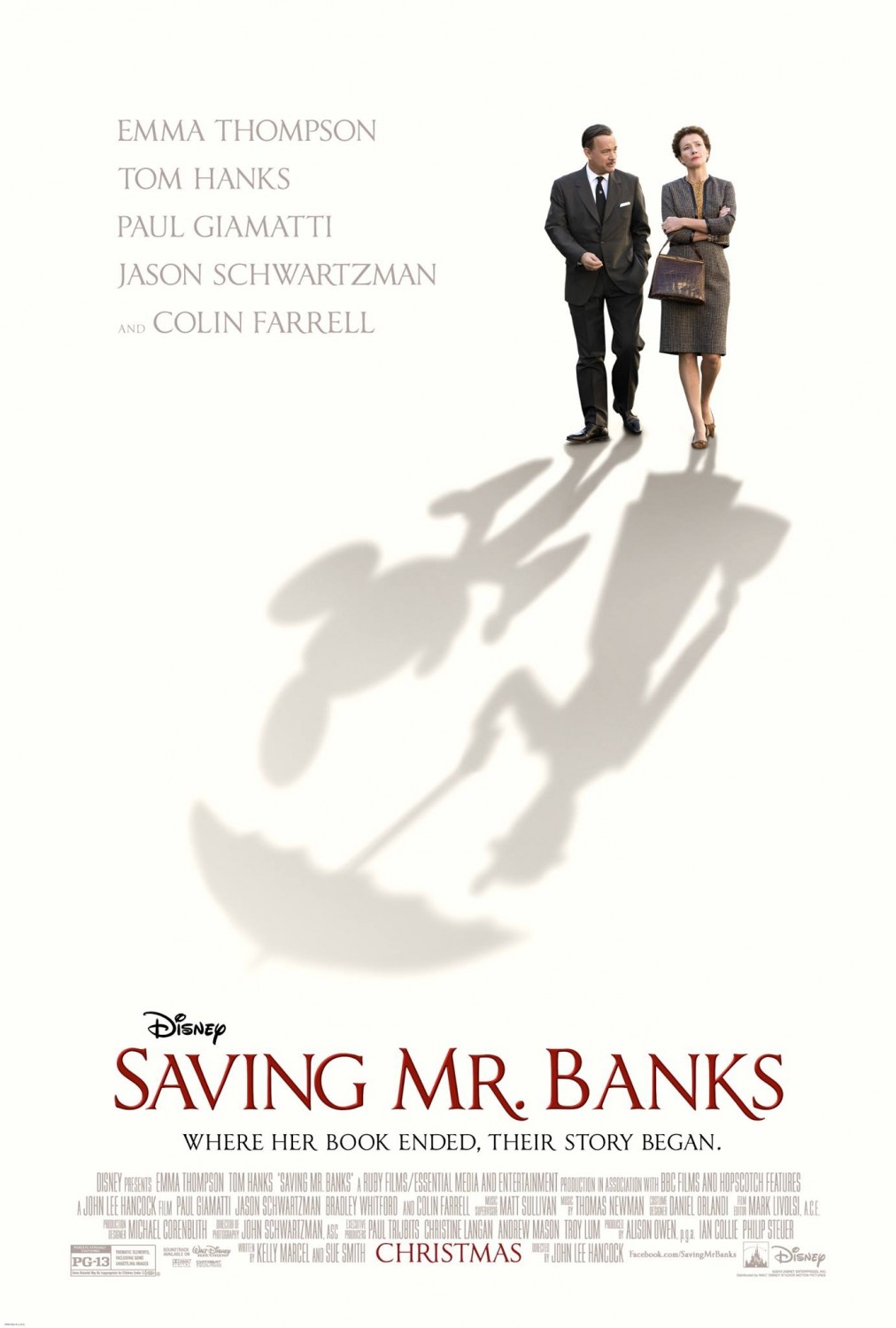 Movie: Saving Mr. Banks

Mini Review by Lauren

IMDB Summary: Author P.L. Travers reflects on her childhood after reluctantly meeting with Walt Disney, who seeks to adapt her Mary Poppins (1964) books for the big screen.
Mini Review: I was curious about this movie but it was never one that I thought I had to see when viewing the previews. However, I ended up seeing it one night with my sister and I'm certainly glad. Emma Thompson (P.L. Travers) and Tom Hanks (Walt Disney) do a fantastic job bringing these personalities to life and the story they told was tear-jerking, but definitely heartwarming.
The basic idea is that Travers visits L.A. to talk about adapting Mary Poppins to the screen. We all know that she ultimately does, but watching this movie, you're definitely wondering how it happens. Travers finds little things to quibble over, even announcing she doesn't want the color red in the film at one point, but Disney is determined to make Mary Poppins come to life.
The "present" story is intermixed with Travers past as a little girl in Australia. It focuses a lot on her father, and viewers ultimately come to see why Travers is so protective of her story. It's a story that will leave many with tears in their eyes, but a smile on their face when everything comes together in the end.