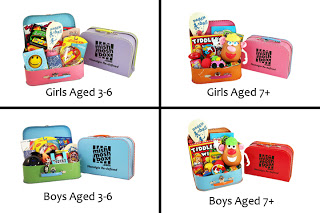 The concept behind the mishmoshbox is pure genius and the women who are behind the start of this new company work feverishly to make sure that every detail of the products in their various cyber stores are in keeping with the vintage and nostalgic theme. Each cyber store is filled with "treasures" from the 1930's up to the 1990's, and there are gifts for everyone, kids of all ages, Moms and Dads and even your hard to please super teen!
The mishmoshbox is a collection of toys that will take you back to a time when life was simpler. The boxes are both age and gender appropriate and will keep your child busy indoors, outdoors, in the car or just about anywhere. Our toys will bring back fond memories for Mom and Dad. Wooly Willy, Slinky, Nuts in a Can, Tiddly Winks to name a few… mishmoshboxes can be used as a get well gift, birthday treat, holiday present, or just an "I love you" token of affection. These games are still fascinating, interesting and thought provoking, and we promise you – no digital or electronic toys here.
Additionally, the beauty of the mishmoshbox is that it can be updated by simply adding a few items at a time or by purchasing one of the MishMoshBox refill kits. These gifts will grow with your child, therefore lasting for years to come.
And while you are visiting mishmoshbox.com, don't miss out on their cyber shops. Treasures from Mama, Darling Dress Ups, Cherry Bomb Jewelry, The Barbie Shop and Teen Scene all feature vintage and nostalgia inspired gifts that you cannot find elsewhere and that we are sure will make your family and friends feel special and "vinspired".
All mishmoshboxes are available as custom gifts as well.
For each purchase made through this blog you will receive a $25 gift certificate courtesy of the mishmosh gals…………
All the Links You Could Ever Need-

Website

Facebook

Twitter
A Note on Their Other Cyber Shops-Visit their Main Website and Click Stores to Find a Full List!
Treasures from Mama, carrying authentic charms and notions from the 40's and 50's; Cherry Bomb Jewelry, carrying handmade – one of a kind vintage jewelry, that actually have been re-designed from inherited family heirlooms; The Barbie Shop – featuring nostalgia themed Barbie dolls; Darling Dress Ups – featuring little girl dress up kits designed by Betsy Cox, who has been a costume designer for the silver screen for the past 40 years; and Teen Scene featuring the latest trends for Teens today.