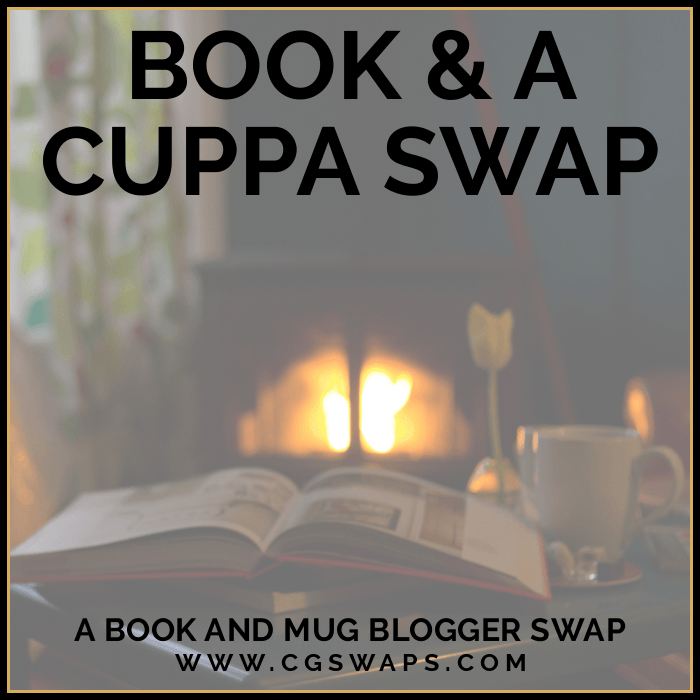 Wow, I can't believe today is the last day in January. I'm sorry this wasn't posted earlier today but I've been working all weekend and haven't had much time. Anyway, I don't normally do monthly wrap-ups but since I'm doing various book challenges and whatnot, I thought I would try and keep track of things this way.
January Monthly Wrap-Up
Blog Swap!!!
First off, I wanted to share what I got in the Book and A Cuppa Swap from Chaotic Goddess Swaps. The idea was to send your partner one book from their wish list, a mug, and then other mug/book goodies. Whatever you want really! My partner was Meghann from Becoming Books and she did a great job with everything she got for me! Seriously!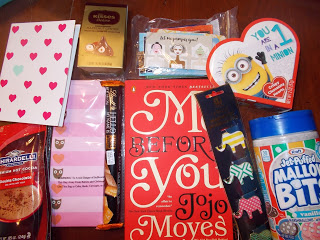 Here is a look at everything that I got from Meghann- minus the mug (pictures below). She did an amazing job. I got Me Before You by Jojo Moyes as the book she chose from my wish list. I can't wait to read this. I just ate my Salted caramel chocolate (laying on top of the owl notepad) and it was amazing. I can't wait to eat up the rest of the candy and to use all the other lovely goodies I received!

Close up of some of my goodies!
Close up of the other half of my goodies!
And now…on to my lovely mug, that Meghann decorated HERSELF! I'm so in love.
This is one side of the mug (with the hot chocolate packets Meghann sent me). Click the photo to see more clearly, but it's a silhouette of Sherlock Holmes! On the other side of the mug —
It says "There is nothing more deceptive than an obvious fact." I'm so amazed that Meghann put this together herself. It really shows that she put thought into her gift and I appreciate that! Thank you so much, Meghann!
2016 Book Challenges
I have a
new page
at the top of my blog (under the header) for the challenge I'm hosting – The Unique Format Book Challenge. All links and information
can be found there
. If you want to see links, as well as my goals, for the other challenges –
go here
!
Unique Format Book Challenge – read 1/15+
Book Blog Discussion Challenge – posted 1/13-24
Non-Fiction Reading Challenge (no set number) – read 3 non-fiction books so far!
2016 Series Starter Challenge – I have a goal to start 3-4 new to me series; I have not started any yet.
Rock My TBR- the goal is to read one book from your TBR every month, if you can. I read The Dead House by Dawn Kurtagich in January which I have owned for awhile.
Commenting 365 Challenge – comment on 365 blogs throughout the year. I have been commenting, but not keeping track. I need to work on that!
Goodreads Challenge- I have it at 100 books for the year, but I feel like I'll read more. Right now:
15/100 books read for the year
Add me on Goodreads
to keep track of everything I'm reading, as well as for what challenge! I read The Dead House as a TBR book, but it also fits the Unique Format Challenge! I had reviews for some of these posted throughout the month, but not all the books I read in January have been reviewed yet!
Okay, I know a lot of people use these monthly wrap-ups to leave links to all the various posts they made throughout the month, but I'm a bit lazy at the moment. Do you want me to do this in future months though? I'll make sure to if there is interest!
As for my Sunday posts about the library, I didn't attend any events this past week. I have a lot of them in February though, so be on the look out for photos during my normal Sunday Posts!
Currently Reading: Ed Sheeran: A Visual Journey (really good so far – nice for fans!) I wish I could have finished it in time to count for January, but ah well, I think 15 books this month is good. It's a high number for me! hah January has been five weeks though, so we'll see what I get finished in February!
-Lauren