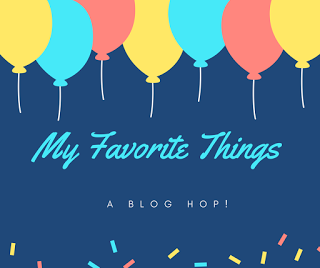 Hey everyone! I'm here to talk about a Giveaway Hop that I'm planning. It will run from Friday, June 2 to Saturday, June 17 (about two weeks in all).
Here are the details if you would like to sign up-
1. This is a Favorite Things giveaway hop, so figure out what you want to giveaway that fits under that – aka "your favorite things." It can be one bigger item, or it can be a collection of things!
2. There is no money limit; spend as much or as little as you want or can!
3. Each individual blog can set who the giveaway is open to – basically, if you want yours to be International then okay, but you can make it U.S. only or U.K. only. Whatever fits your budget! Just make sure you clearly state this when your giveaway goes live!
4. Your giveaway must go from June 2 to June 17 so everyone has an equal amount of time to enter.
5. I'm going to include a link up below. This is just for your basic blog link to go showing me that you want to take part in the giveaway hop! PLEASE COMMENT THOUGH: In your comment, include your email. I need this for step 6.
6. I'm going to set up another link close to the start of the giveaway hop where you put the permalink to your giveaway post. This way people can easily find all the giveaways. This link up will be shared to everyone (hence why I need your email) so you can add it to the end of your giveaway post. Doing this means everyone's blog/giveaway will be featured on all the blogs in the hop – getting more promotion for everyone!
If you have any questions at all, please don't be afraid to reach out! As for ideas for your favorite things: think color, books, food/snacks, beauty supplies, music, planner/paper supplies, whatever you personally LOVE! Feel free to use the image above if you want to share this giveaway hop anywhere! Just link back here!