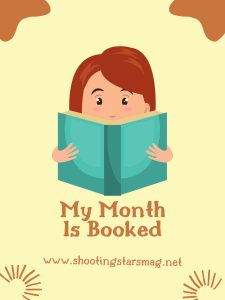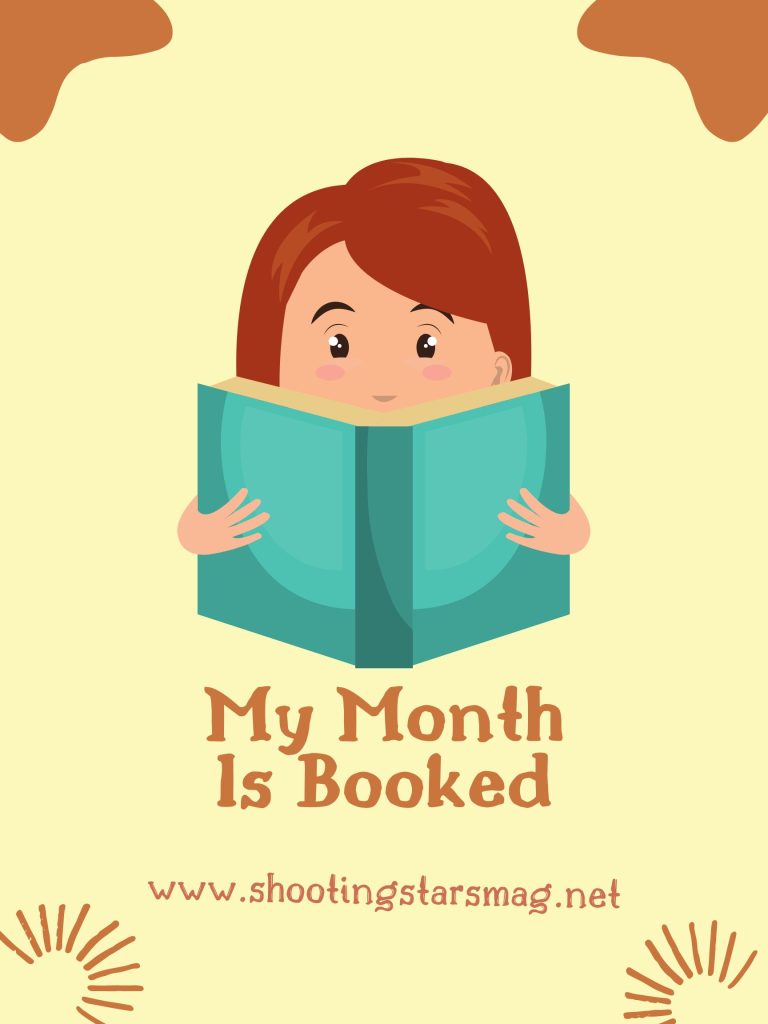 If you miss the old link-up Show Us Your Books, then I hope you will start linking up with me. Just share a post or two with either a round-up of book reviews or a review that you really want to share. Then be sure to hop around the link-up, reading and commenting on other posts. If you purchase any of these books using my bookshop.org links, I get a small % back at no extra charge to you!
My Month Is Booked: Mini Reviews for September 2022
I went on vacation in the beginning of August and I read 6 books, which is pretty awesome for me. That was a book a day for most of the vacation, which was on a beach and very relaxing. I figured I'd use this month's link up to do mini reviews of those books. Here we go!
Husband Material by Alexis Hall
This m/m romance is the sequel to Boyfriend Material, and I LOVED both of these. You don't often get direct sequels for romance books so I was really excited when I learned that Hall was doing a follow up about Luc and Oliver. This time it's like Four Weddings and a Funeral, as people around them grow up and settle down, and even pass away.
I love the relationship between Luc and Oliver. It's not perfect by any means, but it's realistic! The end was a bit of a shock, but I didn't mind it. Definitely a good one for people who love wonderful secondary characters and fantastic humor too!

The Inheritance Games by Jennifer Lynn Barnes
This is one of those Bookstagram and BookTok made me do it. People have been raving about this series so I'm glad that I finally gave it a shot. I really enjoyed this one. I thought it was fun and intriguing – with all the clues and puzzles. The Hawthorne boys are all very interested in their own way, and I can't wait to learn more about them. There's the beginnings of a love triangle of sorts, but it wasn't too much to deter me as that's not my favorite trope. I can't wait to read the second book, which I own, and the third book is just newly released!

It Happened One Summer by Tessa Bailey
I knew going into this one that it's pretty spicy, as I've read lots of reviews. I really appreciated that it led up to that though – there's plenty of spice, but it's not the heart of the book. I really adored Piper's relationship with her sister, and I did fall for Brendan. He's gruff but he tries hard and cares deeply. I kind of wish we got a bit more of Piper and Brendan sans spice though, just to help build up their relationship more, but I was rooting for them all the way. I have to say though, being somewhat based on Alexis from the show Schitt's Creek, I guess I thought the book would be a bit funnier.

All Fall Down by M.J. Arlidge
This is the 9th book in the Helen Grace series, and it's one that I absolutely love and actually keep up with – even if I'm a couple books behind. The series follows DI Helen Grace and her investigative team, so it's nice to read them in order to really get to know everyone. However, each book has its own individual murder mystery to solve, which I love. This one focuses on twenty-somethings that had been kidnapped and tortured as teens. Is the guy responsible then back again, and why? Definitely a quick mystery that I really enjoyed!

The Wedding Season by Katy Birchall
I say it all the time, but I love reading about weddings way more than I like actually going to them. This book is about Freya who is dumped by her fiance a day before their wedding, and then has to endure the wedding season (with many, many weddings to attend) while single and heartbroken. Her friends come up with a list of crazy things she has to do at each wedding in order to help her have fun and forget that she's not married when she should be.
The tasks were pretty fun, and I liked that Freya opened herself up to new experiences and started to enjoy life more. There is a romance in the book, but it's more slow moving. However, for this book, I kind of appreciated that. Birchall wrote The Secret Bridesmaid that I read and loved last year. I didn't love The Wedding Season QUITE as much, but I still enjoyed it.

A Batter of Life and Death by Ellie Alexander
I love a good cozy mystery. This is the second book in the A Bakeshop Mystery series. There are tons of books out already, but I'm slowly making my way through them. This series is about Jules, who has come home to help her mom run the family bakeshop. In this book, she ends up on a cooking competition show – and of course, one of the contestants dies and she's determined to solve the mystery.
I appreciate that Jules doesn't typically put herself in danger or do really dumb things to solve the crime. Her old high school boyfriend is on the police force, and it's a small town, so she comes by information pretty easily for the most part. I'm definitely enjoying the series though I don't think I could read them back -to – back. I have the third one to get to soon!
Time to link up your own reviews!