About Abby is a web show that you can currently view on their website or subscribe via youtube. The entire first season is online now, but they need more support and awareness to get the second season out. So how about watching the episodes with me? I have mini reviews for the first two episodes below. If you go and watch, leave your thoughts in the comments. Feel free to comment before you watch too if you wish. I'll keep posting reviews for the rest of the season as well…and then I'm going to do an interview with Sassy Mohen, the director. If you have questions about the show, leave them in any of the review posts and I'll be sure to ask for the interview.
-Lauren
Episode One –About Abby and the Aussie
I really found myself enjoying this show. For one thing, none of the episodes go past 10 minutes so it's perfect to watch at pretty much any given time. That's not to say it's totally appropriate for work, as this first episode does contain sex. Don't worry; nothing graphic and nothing out of place or added for gratuity sake. That's when it bothers me. However, this is a really fun first episode. I'm already a fan of Abby's slightly sweet and naïve nature and the love of her best friends, Micah and Caroline, who is particularly fun. She definitely seems to be the wild, more experienced, and quite amusing best girl friend.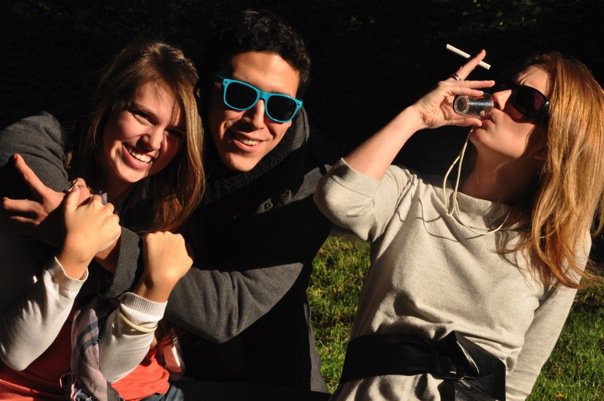 Episode Two- About Abby and the Ex
Another fun episode, but this time with a deeper message attached. Abby hates the idea of anyone cheating, and she vows never to be "the other girl." When she finds out news about Micah, she's a bit disappointed…but in the end, she might know how he feels. This was another shorter episode, not even reaching 10 minutes, but again, it's perfect. I like that you can fit in episodes quicker than most shows. I can definitely see the Friends/Sex in the City vibe, but having never really been interested in those shows (nor watched them), I like About Abby. I like that they are relatively younger, that there are three central friends to get connected to, and that the stories and characters in general make me think of my friends and the people I know.
Trailer for the First Season- Click Here