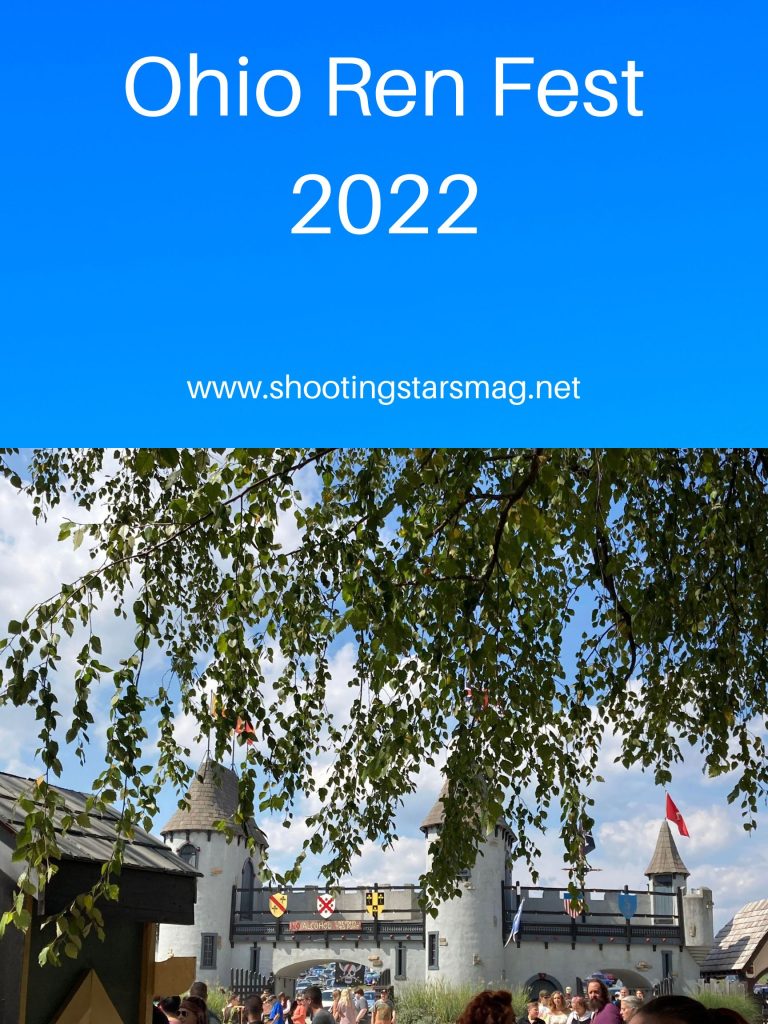 Thank you so much to the Ohio Renaissance Festival for providing me tickets to attend the event, but as always, all thoughts and opinions are my own.
Ohio Renaissance Festival – A 2022 Review
The Ohio Ren Fest is going on every Saturday and Sunday until October 30. Each weekend has a different theme, which dictates what a lot of people end up wearing to attend. I went with my mom and sister on Sunday, September 18, which happened to be Pirate's Weekend!
TIP: While you can get your tickets when you arrive, I recommend buying them online because then you don't have to wait in a long line to get tickets before ever entering the festival grounds!
Once you enter the gates, you can go left, right, or even straight. It might be a bit confusing so if you see a map, grab one! Otherwise, there are various signs directing you to shows and specific types of foods. These are definitely helpful.
TIP: While you are walking around, be sure to pay attention to the people around you. While regular guests are always dressing up when they visit, there are plenty of workers in costume and it's always fun to catch a glimpse of them.
The day we went was pretty warm, so I always recommend going when it's a little cooler out. This is especially good to keep in mind if you want to dress up, because you don't want to overheat. However, be sure to drink plenty of water no matter what!
When my family arrived, we immediately knew we wanted to grab something to eat. My mom got a corn dog, I got a hot dog, and then my sister got some fried mushrooms. The first two were at one booth, and the mushrooms were at another. Some of the food places have tables available where you can sit and eat, but some are just stalls that you walk up to, so you have to eat and walk or find somewhere to rest.
For us, we ended up sitting on the benches by the human chessboard, where some workers were messing around with the May Pole, etc.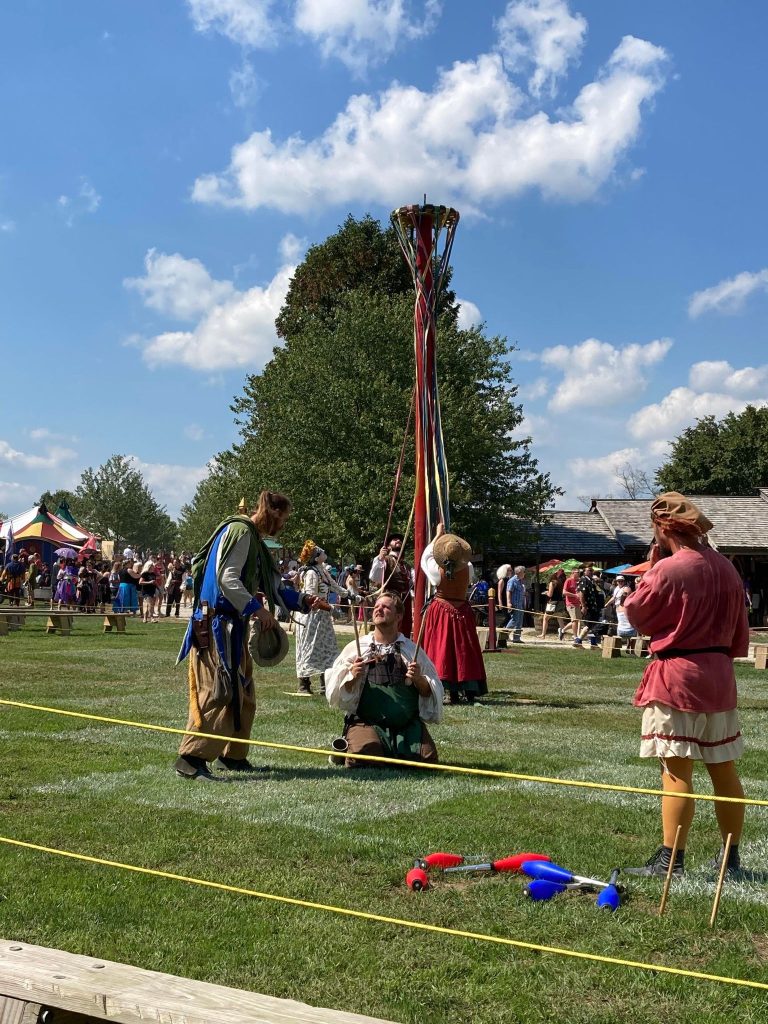 We ran into a friend and her fiancé by here. He'd never been so they took off to one of the many shows. As for my family, we decided to grab one more treat before going shopping. My mom and sister got some corn, which they always love. I decided to finally try out the dole whip.
Jack Frost offers a variety of fun treats, including shaved ice and dole whip. It was a nice day, so the line was quite long. Thankfully, there were two lines/windows so that helped it move a little quicker. Regardless, it ended up being worth it because the dole whip was very good and refreshing!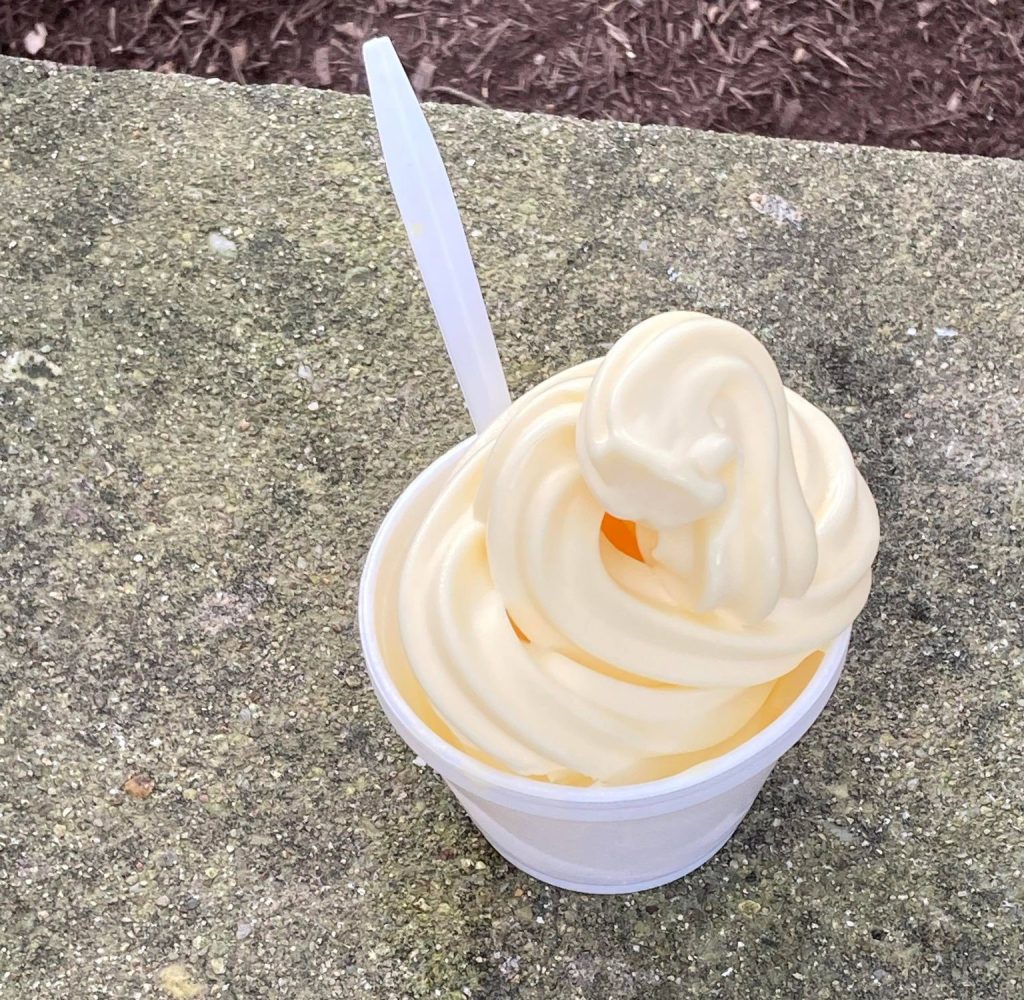 You can actually get your dole whip INSIDE of a pineapple, which I might have to try someday. Pretty sure I'd have to share though because that's a lot of food.
The rest of our time at Ren Fest was mostly spent walking around and checking out the various shops and stalls. My sister was determined to find some sort of outfit/costume and I was just curious to see what was available. I feel like there were some different shops this year, which was fun, because I saw some products I hadn't seen in previous years.
One of the shops I stopped at was John's Wood. The photo above is some of their work. I love the variety of products they had, and some of them had such great detail. Most of the products available weren't painted, but I wanted to show some that were!
I ended up getting something Harry Potter themed…
I chose this Mischief Managed sign. I love that the lightning bolt and footsteps are actually "punched" through, if you will. It's not paint. I went with this option because I love The Marauders, and I thought it was a good size. Plus, the price was right. There were a lot of other items I wanted to get though! I might have to go back and get something else.
The other item that I bought was also Harry Potter themed. Shocking, I know! This was from the shop Green Jack Sundries.
How cute is this Slytherin Common Room door? She told me that it can even go outside, as long as you take it in for the Winter as the cold/ice/snow can ruin the wood. I think I'll keep mine inside, but it's good to know! I just love how cute this looks. There was one for every house, but I had to get Slytherin. They had some other items I would have loved too.
I loved walking around and just seeing what was available. I wish I had the money to get absolutely everything, but alas, I loved what I did grab.
TIP: Have cash and cards, because some places only take one over the other. There are ATMs on the grounds to get cash, but it's always good to have it ahead of time.
And finally, my sister got this beautiful dress! I think it's absolutely gorgeous. She'll definitely wear it at a future Ren Fest.
There are all sorts of different shops and experiences to be had at the Ohio Ren Fest. It's definitely a place to spend all day, especially if you've never been before or are bringing kids along. Shows, rides, shops, food, and more!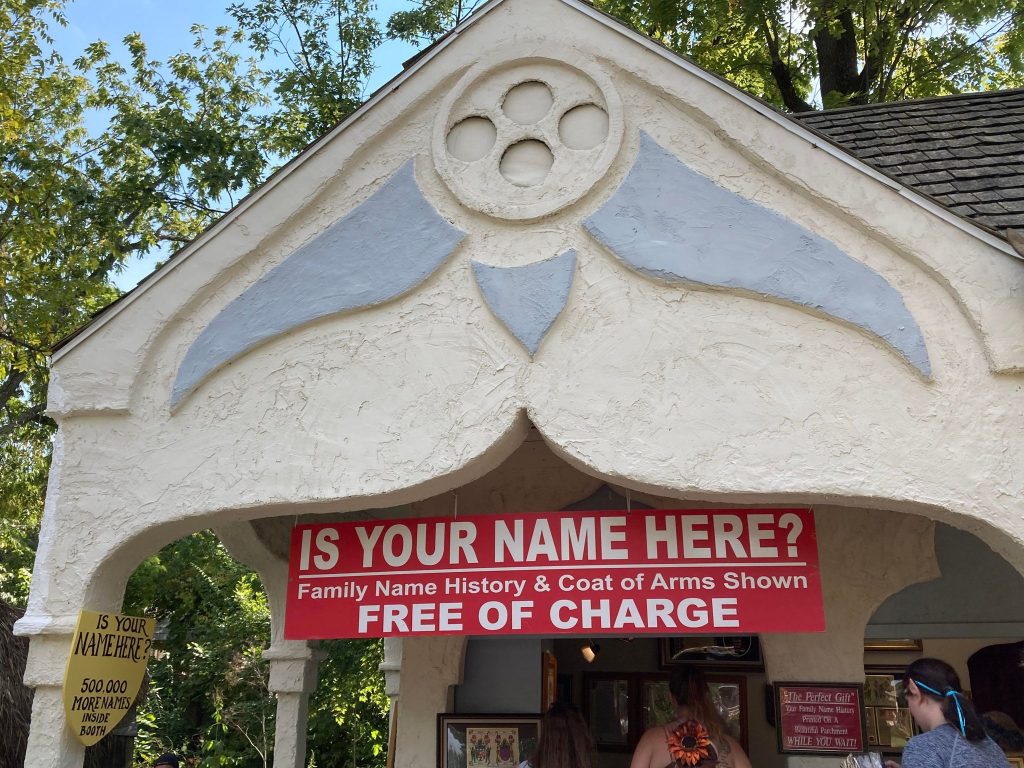 There is even a place where you can see if your name is available, to learn about family name history/coat of arms. And it's free of charge! This is definitely a stop for any history buff.
The Ohio Fen Fest is such a fun place to visit. It's like going back in time for a day! And if you don't live too far, you can even get a season pass and go back every single weekend. I have a friend – who I ran into at the end of my visit – who has one, and I know she goes as often as she can.
Be sure to visit the Ohio Ren Fest website to buy tickets, look at the map, and even find out what shops/food/shows will be available and when.
Are you going to attend? Do you have a Ren Fest near you that you visit? 
What do you think about the items that I purchased this year?