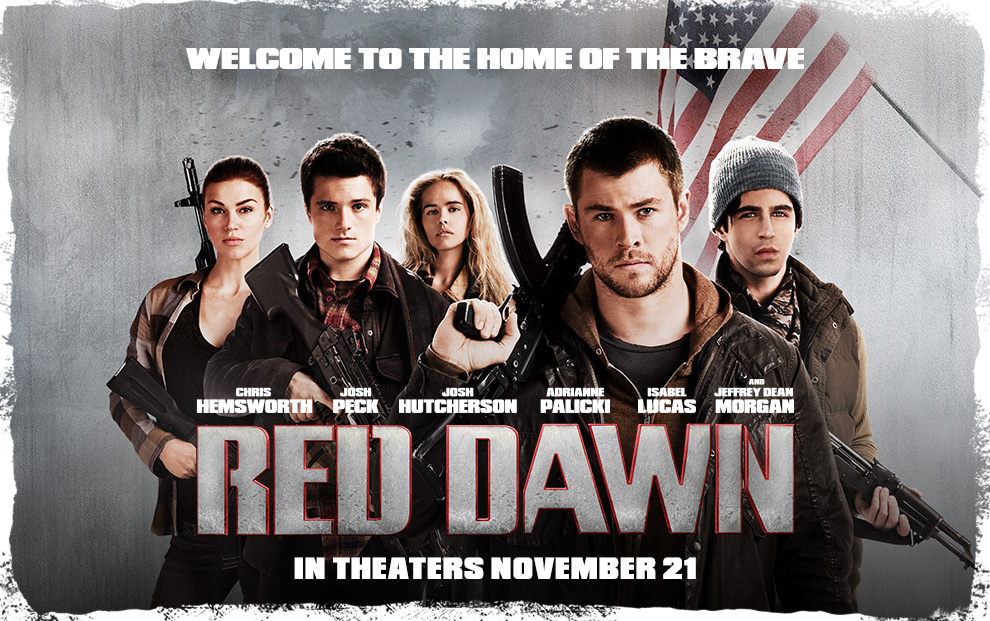 Welcome back to your regularly scheduled programming on Shooting Stars Mag. Today, I bring to you two mini movie reviews (with a couple more to come in the next few days!)
Red Dawn

Review by Lauren
As some of you may be aware, Red Dawn was a remake of a 1980's film. I have not seen it so I can't tell you how it compares. This time, though, I can tell you that the enemy attacking the U.S. is North Korea. A group of young adults, led by Chris Hemsworth's character (who just came home from overseas) leads a revolt. To be honest, I actually enjoyed this one. I know it didn't get a lot of great reviews, and there were problems with it…mainly the plot line, I would say. Why is North Korea invading us exactly? I'm not too sure. I'm sure there are a lot of questions I'd have about the movie if I really tried to dig into it.
Sure, these are some major issues, but if you know me, you know by now that I love my characters (in books or otherwise) and Red Dawn had some great characters. I particularly enjoyed Josh Hutcherson and Josh Peck's performances. They made me feel for their situation. They were both loyal to those who they loved. They made it all seem real and emotional, I suppose you could say. It was really great seeing Josh Peck too, since I haven't seen him act in anything since he was young.
Silver Linings Playbook

Review by Lauren
I am a huge Jennifer Lawrence fan and she was phenomenal in this movie. If you only know her from The Hunger Games, you really need to check her out in something a bit more contemporary and realistic. She plays a young widow with a lot of issues, but one that recognizes her faults and finds solace in those parts of herself. Bradley Cooper plays a man who just came out of a mental hospital, finally diagnosed with bipolar disorder. He meets Lawrence again, finding out that her husband has recently died, and the two of them strike up a crazy, emotional, yet ultimately life-saving friendship.
If you haven't heard much about this movie yet, it might be a bit hard to explain. The overarching plot is that Lawrence pushes Cooper into doing a dance competition with her, since she doesn't have a partner. Cooper agrees, thinking it might help him win his wife back. This is not an easy relationship for either of them, but they push each other's buttons and they make it work.
It's emotional, frustrating, heartwarming, and real. See it now!