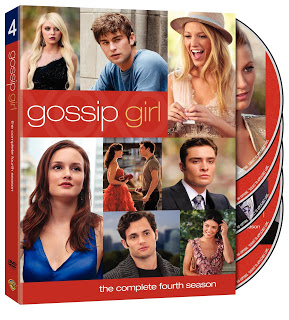 Relationships play a huge role in Gossip Girl. Chuck and Blair, the show's most popular couple, have been on-and-off throughout the Gossip Girl series. They are consistently at ends with each other, but their love seems to have no bounds. However, as the season progresses, Blair begins to have feelings for her best friend Serena's ex, Dan. In Season 4, Ep 18, The Kids Stay in the Picture, Chuck comes to the realization that he wants to win Blair back after she and Dan share a kiss. In this blog post, please express whether or not you are a "Dair" or "Chair" fan! Do you want to see Blair with Chuck or Dan, or are you rooting for her fairytale romance with Prince Louis?
I think there's something in a relationship that lasts a long time like Chuck and Blair. The fact that it's off and on again means they obviously have some issues to work through and/or growing up to do (those often go hand in hand though). A new relationship for a bit might not be bad…but your best friend's ex? That's kind of a no-no, so I'm thinking if shse chooses Dan…that's just going to lead to even more drama, angst, and heartbreak. So you know, it'll probably happen!
So much relationship drama unfolds in the fourth season, available for pre-order here: http://bit.ly/r4GTe8 !!