The Hunger Pains: A Parody by The Harvard Lampoon
Review by: Lauren
Copy from Publisher, All Opinions are My Own
Official Summary:
WINNING MEANS WEALTH, FAME, AND A LIFE OF THERAPY LOSING MEANS DEATH, BUT ALSO FAME! THIS IS THE HUNGER PAINS
When Kantkiss Neverclean replaces her sister as a contestant on the Hunger Games—the second-highest-rated reality TV show in Peaceland, behind Extreme Home Makeover—she has no idea what to expect. Having lived her entire life in the telemarketing district's worst neighborhood, the Crack, Kantkiss feels unprepared to fight to the death while simultaneously winking and looking adorable for the cameras. But when her survival rests on choosing between the dreamy hunk from home, Carol Handsomestein, or the doughy klutz, Pita Malarkey, Kantkiss discovers that the toughest conflicts may not be found on the battlefield but in her own heart . . . which is unfortunately on a battlefield.
Review: I finished this book a couple weeks ago but the Capitol got a hold of me, hijacking my memory until I forgot the Games ever existed. I saw a preview for The Hunger Games on TV the other day, though, and all my Capitol-killer memories came flooding back…stinging me like a tracker jacker. Now I'm back with the information you all should know about…The Hunger Pains!
This is a parody of the best-selling novel, The Hunger Games. It's much shorter than the original book, but it still covers all of the information…just in a new, very amusing way, and with a slightly different ending. Even though this is a parody, it's really one of those "make fun of the things you love" type of books. I don't think anyone would really enjoy the book if they didn't already read and love The Hunger Games (so don't take the book seriously!) and to be able to write something like this really shows an understanding and appreciation for the source material.
In The Hunger Pains, Katniss Everdeen is Kantkiss Neverclean. Peeta turns into Pita, Gale is Carol (AKA a girl's name), and Primrose is Princess (or Prin for short). Effie turns into Effu and her Capitol accent sounds a lot like a Jamaican accent. These are just a few examples of how things are switched around. I don't want to give things away for those that want to read the book…so again, it follows the book for the most part but makes it a LOT funnier.
Here is a quote from the book that I found particularly amusing:
President Bernette repeats himself. "That's right, you can leave the arena at any time and go back ho-" An adviser cuts him off and whispers in his ear. After nodding, President Bernette continues. "Sorry, sorry, I was thinking of something else," he says. "Sorry about that." He laughs. "You can only leave if you die."
Pretty awful, isn't it? But you gotta admit, it's kind of funny as well. That gives you an idea of the type of humor at least. Again, this isn't a book you take seriously, like any parody. It's supposed to be fun and amusing and will hopefully be enjoyed by actual Hunger Games fans. This is the first parody that I've read but I definitely enjoyed it! Very funny!
Pick up a copy now! Leave your thoughts in the comments!
And now, in addition to the review, I want to share the REAL Gale and Peeta!
This is actor, Gale Harold. Handsome, indeed!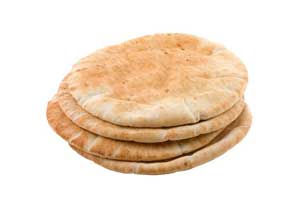 This is Pita. Yummy!