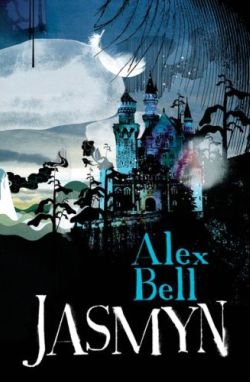 One day, without warning, Jasmyn's husband died of an aneurysm.

Since then, everything has been different. Wrapped up in her grief, Jasmyn is trapped in a world without colour, without flavour – without Liam. But even through the haze of misery she begins to notice strange events. Even with Liam gone, things are not as they should be, and eventually Jasmyn begins to explore the mysteries that have sprung up after her husband's death… and follow their trail back into the events of his life.

But the mysteries are deeper than Jasmyn expects, and are leading her in unexpected directions – into fairytales filled with swans, castles and bones; into a tale of a murder committed by a lake and a vicious battle between brothers; into a story of a lost past, and a stolen love. She's entering a magical story.

Jasmyn's story.
Review:
This review is long overdue (once again) but it's an amazing book that should be read by many. It's targeted to adults but it's just fine for young adults, in my honest opinion. This is a mix of fairy tale, mystery, romance, and immense surprises. Unlike other fairy tale books, this one isn't really a re-telling. It plays on a particular one, but it has its own story which is great.
Alex Bell is a phenomenal writer. She drags you into this world and makes you believe, makes you feel for these characters she has created. I will definitely be checking out some more of her work in the future.
I don't want to say too much about the book as there isn't a ton given away in the summary and I think it's good that way. You will definitely be thrown for some twists and turns while reading. Close to the end was particulary shocking for me, but just made this book all the more exciting!
Read.This.Book. It's phenomenal. Believe me.
And the cover is gorgeous!