By Lauren
August Box sent for review – all opinions are my own
Jennie created My Craft in a Box for all of us craft lovers out there. I love this idea. Seriously. This is one of the subscription boxes I tried out that I would honestly want to subscribe to myself. I think this would be a fantastic idea for my sister-in-law too as she's quite creative and crafty too. What I really love about My Craft in a Box is that you don't just get a craft to make – you also get some fun items that relate to the theme of your box.
The August theme was In Your Dreams so all of my items related to that.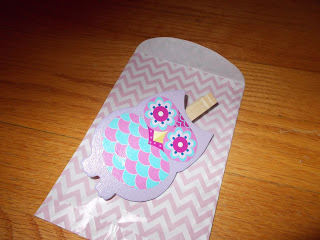 Owls are a big theme for this box as they are nocturnal animals and people tend to relate night/dreaming and owls. I'm a big fan of owls, so I thought this was so cute.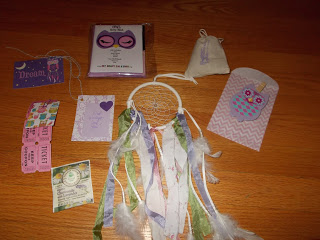 This is a look at all of the items that I was given in the August box. I'm so in love with that dream catcher. It's hanging right by me in the living room as I type this, and it's been there since I got the box. My mom was seriously in love with it too! There is also a packet of tea and a bag of potpourri, as you can see in the above photo.
I hung up the dream catcher so you can get a better look at what it would look like. Isn't it great?
As for the actual craft, I was sent this little package with almost everything you need to make an Owl Sleep Mask. I'll admit that I haven't tried making it yet as I've been ridiculously busy and once I start, I'd really like to finish it! However, I think this is a really cute craft idea and it obviously fits the theme so well.
Extra Information:
* Each box is $24 + free shipping (U.S. only)
* You can currently order three boxes (Sept, Oct, and Nov) for $69 (free shipping)
* Sometimes you can visit the shop and buy previous month's boxes for $20
* You can buy the September box right now – the theme is "The Bewitching Box"