Sliding on the Edge by C. Lee Mckenzie
Review by: Lauren
Summary:
Something's wrong.
It's not a heart-grabbing noise like when somebody jiggles the doorknob to see if it's locked. It's not a bitter smell like the electrical short we had last month, when all the breakers popped. No. It's something in the air, something like a ghost making its way through the room. And it can't be Monster, not after last night.


Shawna Stone is sixteen going on twenty-five. Already deeply scarred, she has learned to survive with a tough attitude and a thin blade. Her journey is destined to be short. Sliding on the Edge enters the world of a desperate teen and her disillusioned grandmother, each with secrets that stir mutual distrust. As these two unlikely companions struggle to co-exist we are reminded that the human spirit has the capacity to overcome even the deepest suffering.
Review: At first, I wasn't entirely sure what I thought about Sliding on the Edge. It was a slow read for me at times, but as it went on, I found that I liked it a lot more then the beginning. The book starts off a bit slow, perhaps, introducing Shawna and her grandmother, Kay, with each chapter seperating the two.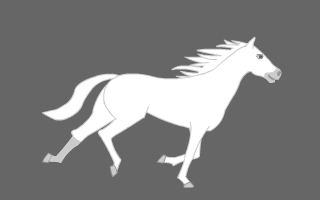 By the time Shawna had been living with her grandmother for awhile, the book picked up for me. There is a lot that the two of them go through and things are slowly being revealed throughout about their lives and the secrets they hold. The mystery aspect was great, because even if the book was a bit slow in parts I wanted to keep reading to find out what would happen at the end, as well as what had happened in the past. What's the real truth? And who holds it? These are two questions you are sure to ask yourself.
Kay was a fierce, emotional character and though she was stuck in her ways in some regards, she learned to open up to life even more with her granddaughter around.
Shawna was a great character to read about. She's been scarred and hurt in her life, so she puts on a mask trying to act tough and push people away, when really she's begging for love just as much as anyone else.
Shooting Star?
Yes No
Maybe