Texts from Jane Eyre: And Other Conversations with Your Favorite Literary Characters by Mallory Ortberg


Review by Lauren


source: copy for review; all opinions are my own


Review: At the top of each new section is the name of an author, character, or book and from there, you are presented with text conversations between various characters or the main character and someone from "the outside" so to speak. This is a great book for people that are widely read- definitely those English or Literature majors. I was an English Lit major in undergraduate school, but there are still a lot of these books that I have not read. I could follow some of the conversations alright, but it was definitely more enjoyable when I knew what Ortberg was referencing in her texts. It's easy to see that she knows a lot about literature and can spoof it well.
The book focuses on a lot of classics like Pride and Prejudice, Moby Dick, John Keats, etc. but they also have books like The Outsiders and Harry Potter near the end.
Here is an example page I found online (do not own) that showcased one of the text conversations I found particularly amusing: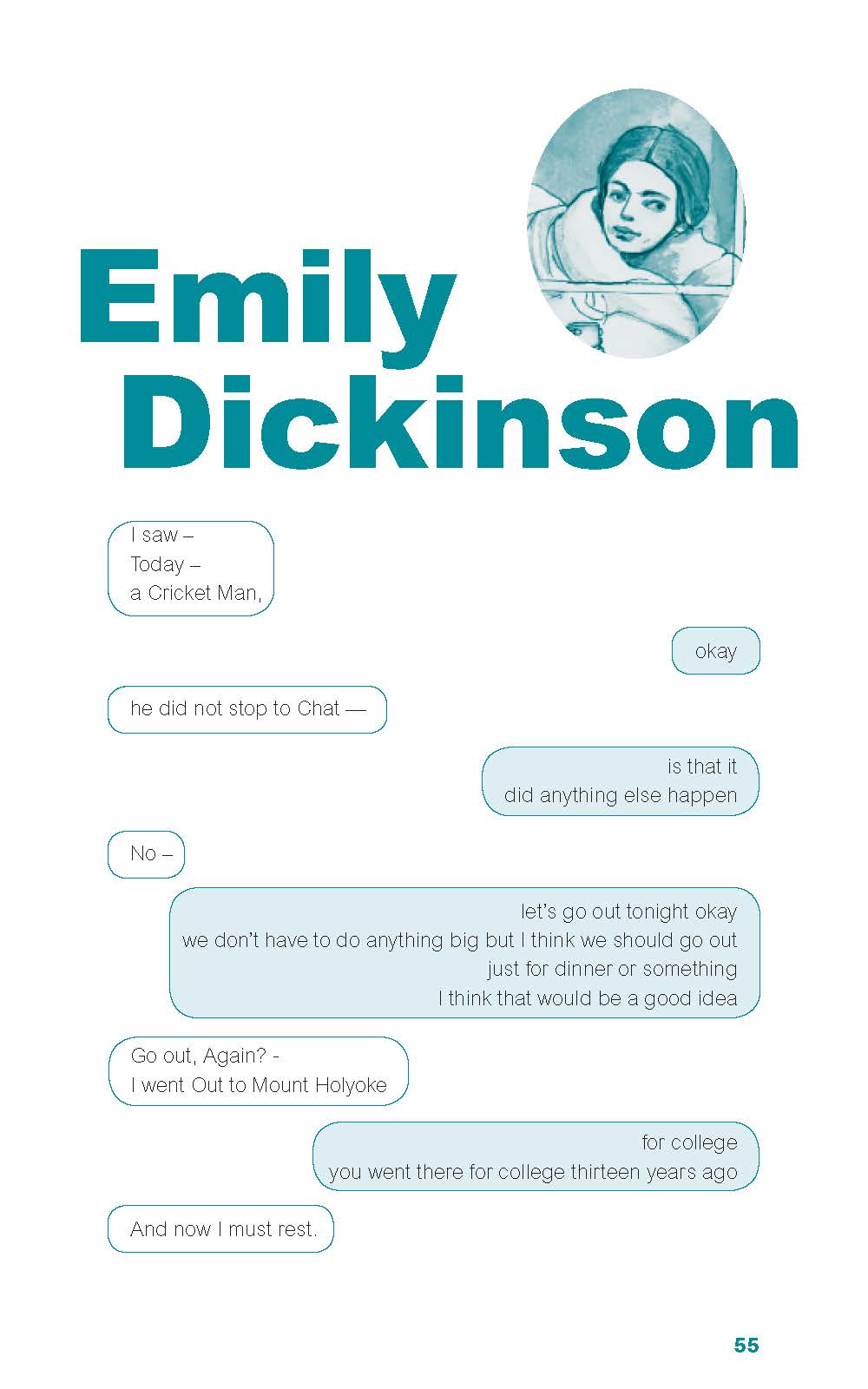 Emily Dickinson was basically a hermit…