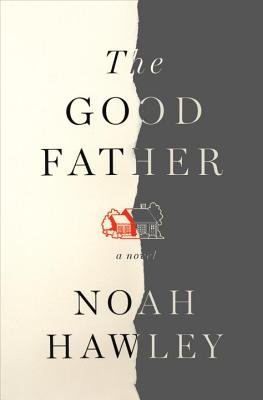 Review by: Lauren
Copy from Publisher, all opinions are my own
Official Summary:
As the Chief of Rheumatology at Columbia Presbyterian, Dr. Paul Allen's specialty is diagnosing patients with conflicting symptoms, patients other doctors have given up on. He lives a contented life in Westport with his second wife and their twin sons—hard won after a failed marriage earlier in his career that produced a son named Daniel. In the harrowing opening scene of this provocative and affecting novel, Dr. Allen is home with his family when a televised news report announces that the Democratic candidate for president has been shot at a rally, and Daniel is caught on video as the assassin.

Daniel Allen has always been a good kid—a decent student, popular—but, as a child of divorce, used to shuttling back and forth between parents, he is also something of a drifter. Which may be why, at the age of nineteen, he quietly drops out of Vassar and begins an aimless journey across the United States, during which he sheds his former skin and eventually even changes his name to Carter Allen Cash.

Told alternately from the point of view of the guilt-ridden, determined father and his meandering, ruminative son, The Good Father is a powerfully emotional page-turner that keeps one guessing until the very end. This is an absorbing and honest novel about the responsibilities—and limitations—of being a parent and our capacity to provide our children with unconditional love in the face of an unthinkable situation.
Review:
This is one of those books that had me hooked from the very beginning. Even though Daniel is accused of assasinating a presidential candidate, this book isn't overly political. That isn't the point, if you will. Just take the title for instance…The Good Father. This book goes back and forth between Paul and Daniel's narrations, with Paul's in first person and Daniel's in third person. Paul believes himself to be a good father until, all of a sudden, his eldest son from a previous marriage has been arrested for murdering a man. He can't believe it. This isn't the same boy he once knew. Or did he ever really know Daniel at all? Paul is desperate to fight this though, and he doesn't want to give into the belief that Daniel is really guilty. He remembers things from Daniel's past…trying to piece together the picture and make it all fit. He uses all the resources he has to keep Daniel from being sentenced to death.
Inbetween this narrative, we get a look into the life Daniel led after dropping out of college and traveling across the U.S., where he first comes across Jay Seagram, the candidate for president. He even volunteers for his campaign, so how does he, months later, come to kill this same man with a wife and two kids? It's not exactly easy to understand Daniel, but you do get a deeper look into his life and mindset and it helps. The book wouldn't be quite the same without Daniel's "side" especially as he tells his dad very little.
One of the things that really stuck out in the book and I very much enjoyed were the moments in the book where Paul looks up other killers. You get the stories of other men who have shot, or tried to shoot, presidential figures…as well as other murderers that have some type of familial issue or aspect to their story, just like Daniel. For example, you have Sirhan Sirhan who killed Robert Kennedy and even Charles Whitman who shot many from the clock tower at the University of Texas. It's an intriguing aspect to the book, as it shows how what Daniel may or may not have done fits into the realm of history.
Basically, I would recommend this book. It's a fascinating portrait of life, death, family, love, responsibility…all mixed up with some wonderful psychology! It's a great choice for a book club or any type of discussion. After all, anyone can imagine being Paul (especially current parents) and wondering: What would you do?
Giveaway
Thanks to Doubleday, I have the chance to give one of YOU a copy of The Good Father
To Enter: Why does this book sound interesting to you?
Open To: U.S. only (copy coming from publisher)
Ends: Saturday, March 31