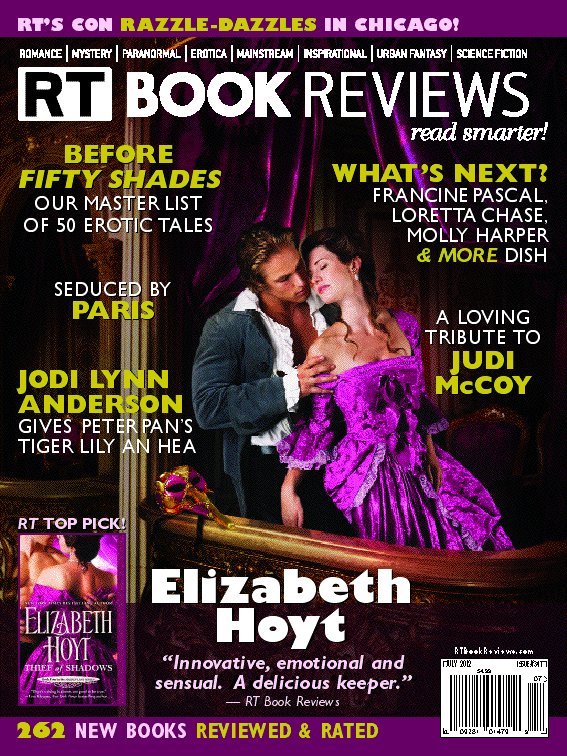 Romantic Times Roundup- July Issue
Some of you may know this, but I review at least one book for Romantic Times magazine every month. I decided it might be fun to do a new feature on my blog where I highlight books that I have found via each new issue of RT and now wish to read. I will even try and end each post with the title(s) that I reviewed in the magazine.
God Save the Queen by Kate Locke
-I'm a bit obsessed with all things England, the cover is pretty rad, and it just sounds like the start of a really fun series!
Summary-
Queen Victoria rules with an immortal fist. The undead matriarch of a Britain where the Aristocracy is made up of werewolves and vampires, where goblins live underground and mothers know better than to let their children out after dark. A world where being nobility means being infected with the Plague (side-effects include undeath), Hysteria is the popular affliction of the day, and leeches are considered a delicacy. And a world where technology lives side by side with magic. The year is 2012 and Pax Britannia still reigns. Xandra Vardan is a member of the elite Royal Guard, and it is her duty to protect the Aristocracy. But when her sister goes missing, Xandra will set out on a path that undermines everything she believed in and uncover a conspiracy that threatens to topple the empire. And she is the key-the prize in a very dangerous struggle.
---

Murder for Choir (A Glee Club Mystery) by Joelle Charbonneau
-If you know me, you know that I'm a bit obsessed with Glee, so I was stoked to hear about this start to a new series! It sounds like a ton of fun!
Summary-
Even as a struggling opera singer, Paige Marshall has never seen anything like the cutthroat competition of the Prospect Glen High School show choir. Coaching these championship-hungry students may be her toughest gig yet…
Especially when her best young male singer is suspected of killing the arrogant coach of Prospect Glen's fiercest rival. To clear his name, Paige will have to sort through a chorus of suspects, and go note-for-note with a killer who wants her out of the spotlight for good.
---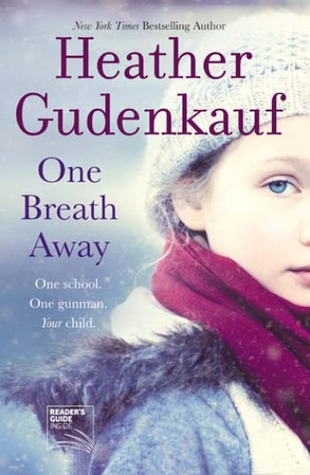 One Breath Away by Heather Gudenkauf
-I've always been fascinated by school shootings, and this is definitely a very unique take on that topic. It sounds like an intense, but very fascinating read!
Summary-
In the midst of a sudden spring snowstorm, an unknown man armed with a gun walks into an elementary school classroom. Outside the school, the town of Broken Branch watches and waits.
Officer Meg Barrett holds the responsibility for the town's children in her hands. Will Thwaite, reluctantly entrusted with the care of his two grandchildren by the daughter who left home years earlier, stands by helplessly and wonders if he has failed his child again.
Trapped in her classroom, Evelyn Oliver watches for an opportunity to rescue the children in her care. And thirteen-year-old Augie Baker, already struggling with the aftermath of a terrible accident that has has brought her to Broken Branch, will risk her own safety to protect her little brother.
As tension mounts with each passing minute, the hidden fears and grudges of the small town are revealed as the people of Broken Branch race to uncover the identity of the stranger who holds their children hostage.
And finally…in July's RT Issue, I reviewed: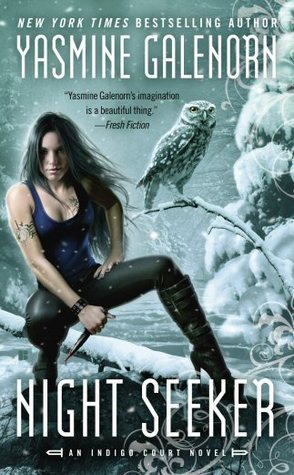 Night Seeker by Yasmine Galenorn, which is an Urban Fantasy novel.
Summary-
Eons ago, vampires tried to turn the dark Fae to harness their magic, only to create a demonic enemy more powerful than they could have imagined. Now, the Vampiric Fae are on the move, hunting anyone in their path. As the war with the vampires ratchets up, Myst, Queen of the Indigo Court, enshrouds New Forest in her chilling grasp.
Cicely Waters, owl shifter and Wind Witch, has rescued the Fae Prince Grieve at a great cost. Their reunion has lost them the allegiance of the Summer Queen–and the tolerance of the vampires. In desperation they turn to the Consortium for help. Now, to regain the good will of Lainule, they must dare to enter the heart of Myst's realm. But as Cicely and Grieve embark on their search for the heartstone of Summer, Winter is already wreaking her terrifying revenge.