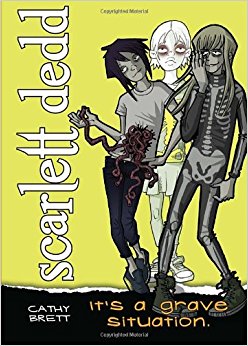 Scarlett Dedd by Cathy Brett


Review by Lauren


Source: library, but all opinions are my own


Official Summary: Meet Scarlett Dedd. Scarlett is absolutely mortified (in more ways than
one) to discover that she's accidentally killed herself trying to get
out a school trip. Even worse, she's taken her entire family with her!
Left in limbo, bored to death and fearing her friendless state is
terminal, an ominous idea pops into Scarlett's head. Can Scarlett really
execute her grim plan? Or will it turn out to be a fatal and very messy
mistake?
Review: This is the second book by Brett that I've read (the first being Ember Fury). Both books are a bit weird, but a lot of fun too. I like the set up of the book a lot. It includes many black and white illustrations throughout and even some of the narration is written in a fun way to fit what is currently happening in the book. As for the actual story, I liked it overall since it was different and quick, but there were aspects I wasn't entirely interested in.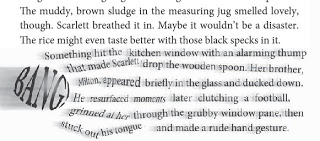 The "ominous idea" that the summary talks about above is quite dark and not exactly something I approved of, but it made sense in certain ways. Then again, the end of the book is something I pretty much saw coming, so no surprise there! I just wished Scarlett figured it out earlier.
I did like her family though. When Scarlett accidentally kills herself, she also takes her parents and younger brother with her. They seem fairly okay being dead and stuck in limbo though. They all continue to dabble in the things they love and use their "dead-ness" to create some awesome art.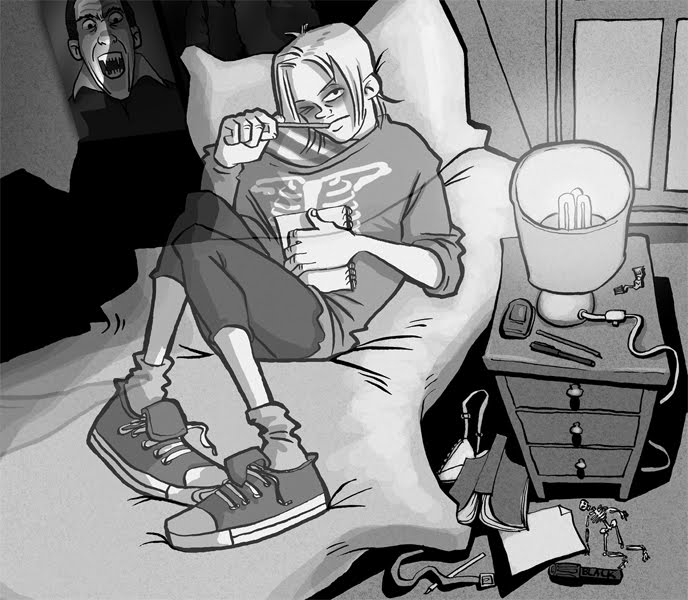 The main part of the story mostly follows two thugs who are trying to steal from Scarlett's uncle, whose house they live in. Her uncle is alive but not living at his home, so the thugs believe they can easily get the money they are owed. Of course they aren't expecting a group of Scarlett's friends to be using her house as a hang-out, or the fact that a whole family is dead and ready to haunt the premises if needed.
Sorry if the overall summary is a bit confusing, but I did my best without giving too much away. In all, I like Brett's style and I think her books are fun. Ember Fury is my favorite of these two so far, but I'm definitely going to read more by this author.