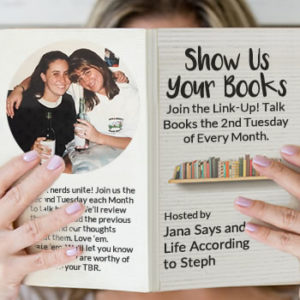 Show Us Your Books is hosted by Steph and Jana! Come see what everyone is reading.
I've read more in the past month, but I'm just going to share some brief thoughts on a few of those books. I'll have longer reviews for a couple other books soon in case you're a regular reader of my blog.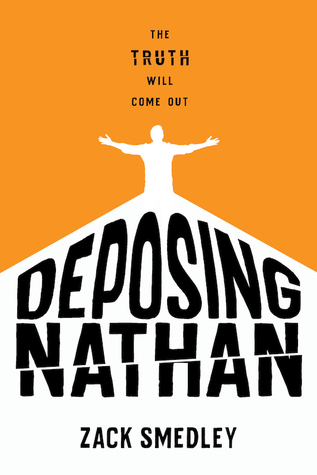 I already have a full review for this book, so feel free to check that out, but Deposing Nathan by Zack Smedley is fantastic. It's a debut novel and one that I gave 5 stars to! I can't wait to read whatever the author comes out with next.
5/5 stars
The Backstagers, Volume 1: Rebels Without Applause
A YA graphic novel, The Backstagers is a fun look at the non-actors who make the stage come to life. Of course, this backstage isn't straightforward and all sorts of crazy things happen back there (magical things, etc.). I liked this okay, but it wasn't my most favorite. Nice introduction.
3/5 stars
The Backstagers, Volume 2: The Show Must Go On
I liked this volume more than the first. I feel like the stakes are a bit higher, and you get to know more about the various characters. The MC is in a relationship with another male, and I'm pretty sure another character is transgender but it's never stated outright (they went from an all-girls school to an all-boys school though).
4/5 stars
I'm in a YA for Adults book club through my local library and this was our May book. Those that read it all felt about the same. It wasn't bad, but it wasn't great. I've read the Croak trilogy by this author and I love that series, so I highly recommend checking that out. Hellhole is a fun premise, and it has a lot of humor, which the author excels at. I wouldn't recommend this over Croak though.
3/5 stars
***
Show Us Your Books: Graphic Novels and More #ontheblog #bookbloggers
Click To Tweet
And that's it for me this month! What are you currently reading?