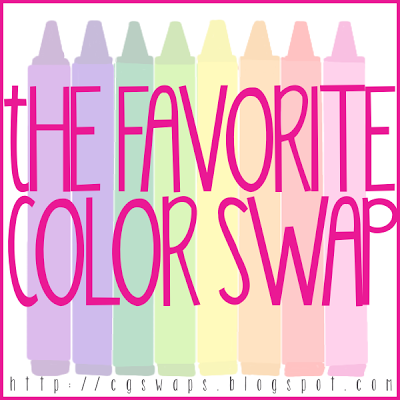 I know it seems like I just did a swap, but Chaotic Goddess Swaps is hosting their annual Favorite Color Swap, so I had to join in again. The idea is that your swap partner buys you items in your favorite color and you buy your partner items in their favorite color. I love purple and green – I did purple last year, so this time I signed up with green.
Dates to Know: You still have time to sign up!!
Sign-ups Open: Monday, May 11th.
Sign-ups Close: Monday, May 18th.
Giveaway Ends: Tuesday, May 19th.
Partners Assigned by: Wednesday, May 20th.
Packages Ship: on or by Saturday, June 6th.
Show-Off Linky Opens: Wednesday, June 10th.
In other news, I'm sorry for the lack of consistent posts. I had a lot scheduled out for April but not so much for May. I'm finished with my school semester (finally) so I hope to get a lot of reviews I've written scheduled out for the rest of this month and into June!! I am trying to keep up with all of your blogs too though – I should be commenting around the blogosphere more tomorrow.