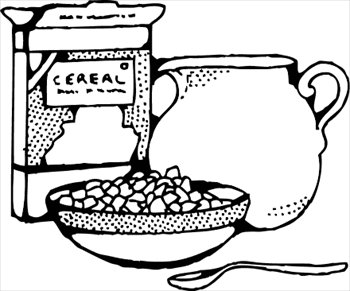 Alright, it's been a bit since my last gift guide and I do like trying to do it once a week, so let's see if I can get back on schedule. Again, if you have ideas for guides…please leave them in the comments or email me. And if you have a product you want featured, let me know that too and I'll try and find a theme where I can use it!
Today, though, I'm doing a gift guide for those breakfast enthusiasts-
Silly Rabbit: A Cereal Lovers Gift Guide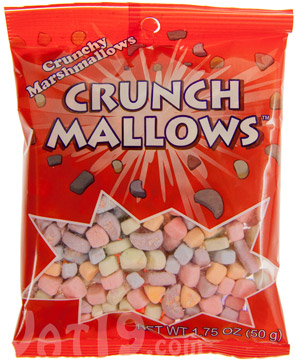 Crunchmallows Cereal Marshmallows
Site Info
– Cereal marshmallows are the best. But getting them typically requires sorting through a lot of healthy nonsense like toasted oats, grains, and fiber. No more, amigos!
Crunchmallows are the delicious, tasty, crunchy cereal marshmallows you love and absolutely nothing else! Each 1.75-ounce bag contains approximately 350 colorful, melt-in-your-mouth cereal marshmallows which are perfect for injecting your favorite cereals, cocoas, and party mixes with a ton of sugary goodness.
The Ultimate Chocolate Cereal Bar Collection
Site Info-
These incredible and ultimate cereal bars have peanut butter puffs, cookie crunch, and fruity flakes combined with pure Belgian chocolate for a true kid-in-all-of-us taste! They are more delicious than you remember your favorite cereals ever being!

Just like your favorite cereal, each of our Cereal Bars in the chocolate trio contains a special prize inside!

Each bar is individually packaged in a retro styled "cereal box"! Set includes three 2.8oz bars. Premium Belgian Chocolate.

Sip-n-Spoon Set

Site Info- No more bowl tipping resulting in a mess of milk down your face and on your shirt! Our Sip-N-Spoon allows you to eat your cereal and then drink the leftover milk right through the handle! Sip-N-Spoon set comes with four colored spoons: Red, Green, Yellow, and Blue.


Cereal Killer T-Shirt

Site Info:

If you enjoy cereal then you are technically a cereal killer. Psychologically

you're motivated to seek out your favorite brand(s) of cereal and consume them

to reach a high.

Cereal killers come from all age groups: whether you are in elementary and
need something quick for breakfast, or college and can't afford much else, or
even if you are in your latter stages in life and need the fiber, everyone that
you've ever met can be one. Trust no one!

100% Preshrunk Cotton Heavy Weight T-Shirts (Ash Grey is 99/1
cotton/poly;Sport Grey is 90/10 cotton/poly)
Great fit, Great quality.
Available in a wide assortment of colors and styles.
Sizes from Small all the way up to 10XL in select colors.
Youth Sizes also available. (size choices listed under men's reg tee)
Select Designs available in White or Black ink depending on your preference.
All Shirts are Custom Made to your chosen specifications. You pick the
Style, Color and Size.